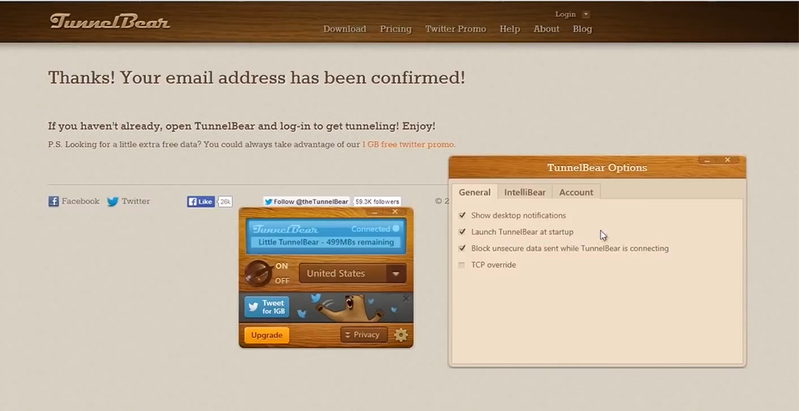 The main benefits of TunnelBear are its high security, utilizes no-log setting, fast connection, and over 20 servers located globally. Here are the details:
Free Wi-Fi networks and public hotspots may be convenient but they can be dangerous to private users as they are vulnerable to malicious threats. TunnelBear protects you by erecting walls of encryption around your device to make sure it is not attacked by malware, viruses, and other online risks.
TunnelBear has won many awards for good reasons. One of them is it utilizes a no-log setting. This means you don't have worry about your visited websites and places being stored somewhere. Another advantage is TunnelBear has over 20 servers located around the globe. So if you go to a region where content is blocked, you can request your companion bear to route you via another country. This ensures you have unrestricted access to your favored content anywhere.
Tunnelbear reviews indicate that the service provides fast connection everywhere. This makes your online browsing more enjoyable as you can speedily download your favorite videos and play online games without any lag. Some websites can detect when a device is utilizing a VPN and they block that machine. TunnelBear helps you overcome this obstacle as it comes with an anti-VPN tool to help you enjoy the open internet without hurdles.
Finally, TunnelBear is handy for companies too as its team plans can protect up to 5 devices. This allows businesses and their employees to conduct their operations effortlessly from anywhere in the world.