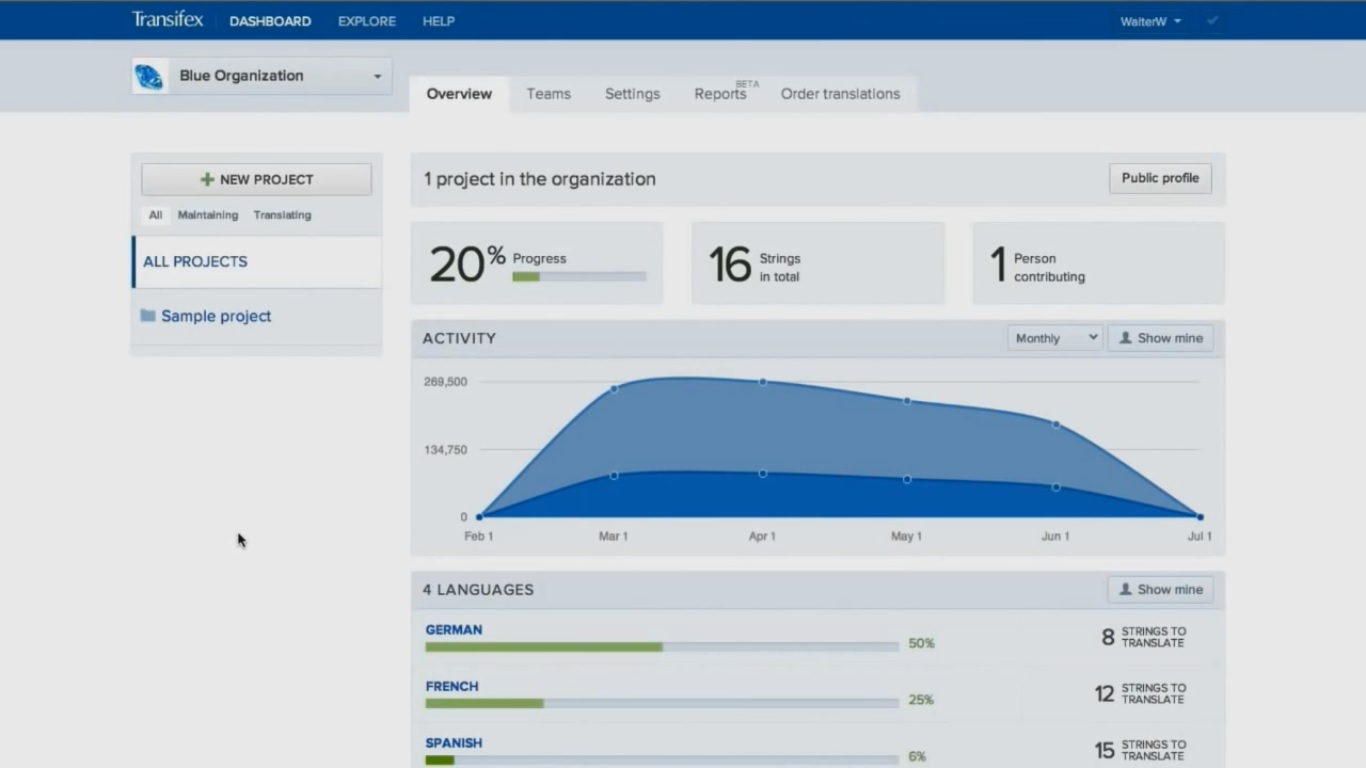 The main benefits of Transifex are dependable localization platform, efficient launching of product contents, and centralized location for content. For businesses with extensive presence and reach, localization is known to be the core factor. However, it is a challenging process as it involves reading through vast amounts of videos, records, applications, websites, and a whole learning base to figure out what content needs to be translated. The procedure includes sending out contents to translators and integrates their translation works to products.
Translating product contents is a time-consuming task that is prone to errors, which could give you numerous revision orders even if one mistake is seen. For Transifex, localization doesn't need to be a massive undertaking. With its cloud-hosted platform, the software has intuitive interfaces, APIs, web-based translation editor, and integrated apps for developers. These enable users to centralize the collected data and automate the workflow on their colleagues, designers, director, and translators.
By any chance you're still skeptical on how the software helps you turn difficult localization into a simplified task, then maybe you should talk to a variety of users that the software had helped worldwide. Some Transifex clients include top companies such as Deutsche Telekom, Vodafone, WooThemes, Mozilla, Waze, and Eventbrite, and to name a few. If you work in a quick-paced group whose achievement depends vigorously on the snappy and exact localization of product content, then Transifex is the best way to go.