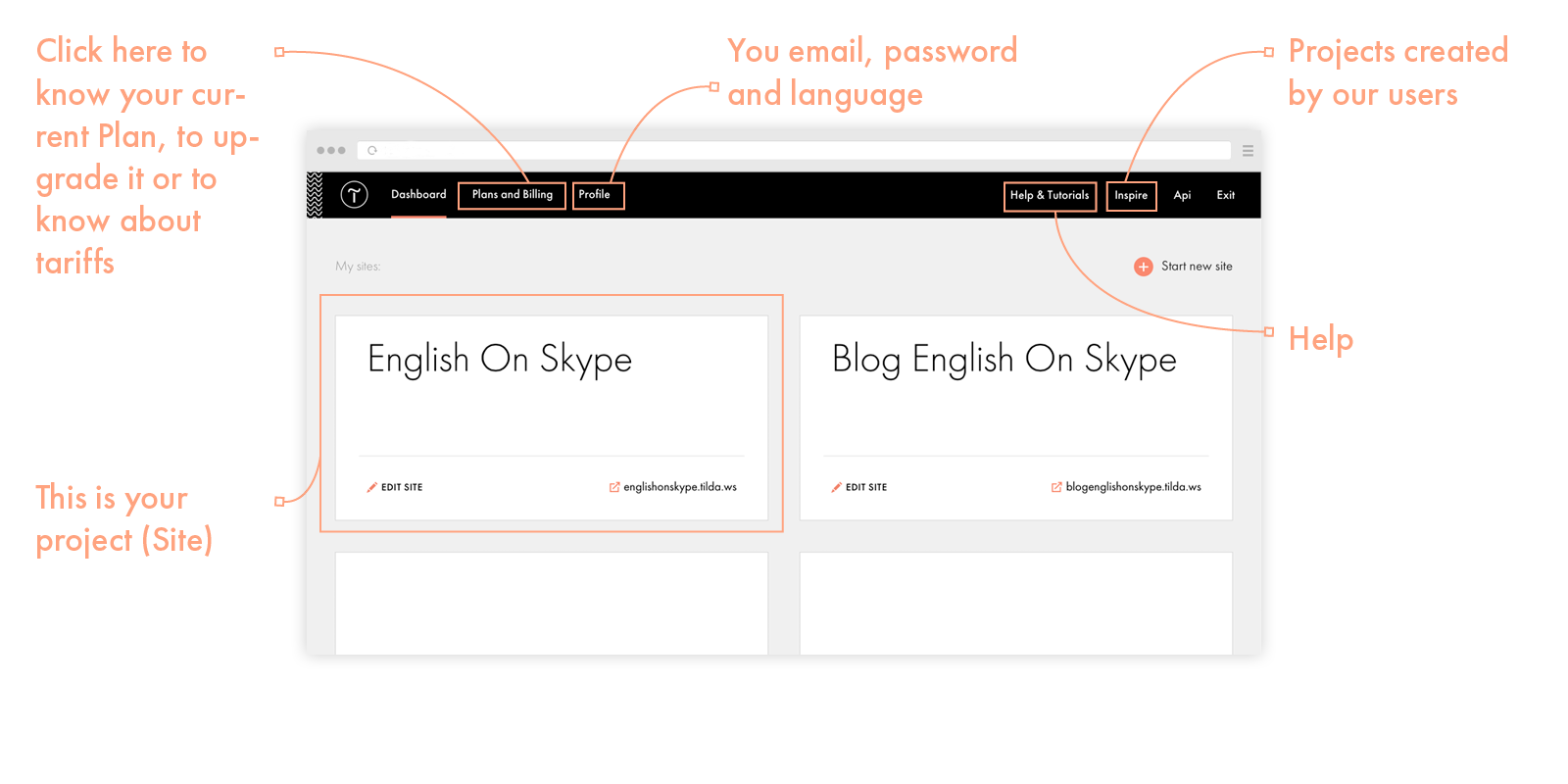 The main benefits of Tilda Publishing are its responsive designs, tools for creating and editing blocks, a wide array of features for enhancing websites visually, call to action functions, and integration of e-commerce features. Here are more details:
Adaptive
Users won't have to duplicate their work in order to optimize content for tablets and smartphones since all pages created using Tilda Publishing would look great across any device. Thanks to this, users can shift their focus more on content and less on technical stuff.
Block Editor
Tilda Publishing allows users to start from scratch and make their own blocks with unique adaptability and design. If there is something that users would want to add but it's not on the pre-designed blocks, they can simply add Zero Block. It is a format that enables professional designers to fully edit all the elements in the site.
Visual Contents
Each block is balanced to ensure an enjoyable viewing experience. For more effective content delivery, Tilda Publishing provides a vast selection of visual blocks that can be used for any type of site. Thanks to this, users can present their content in both digestible and stylish format. The software has also taken care of every typographic element and the user can set font sizes, leading, and line length.
Aside from fonts, pictures and articles formats are also essential for certain types of contents such as Photojournalism. Thus, Tilda Publishing provides many blocks that can be used for pictures and they are guaranteed to suit any format or size that users require.
Effective Call to Action
There is a range of blocks that Tilda has developed that aids in the creation of effective landing pages such as testimonials, call-to-action blocks, features, and buttons. There are data capturing forms as well that are ready to be integrated with 11 services.
Online Storefront
Tilda Publishing allows the creation of internet boutiques and small stores for selling services and goods. There are ready-to-use templates available and users can also utilize special blocks for e-commerce purposes. The system also offers a variety of payment methods to choose from such as by card, Strip, or PayPal. It's also possible to create and publish store websites quickly. The order information would come by Google Drive, CRM, or users' email.