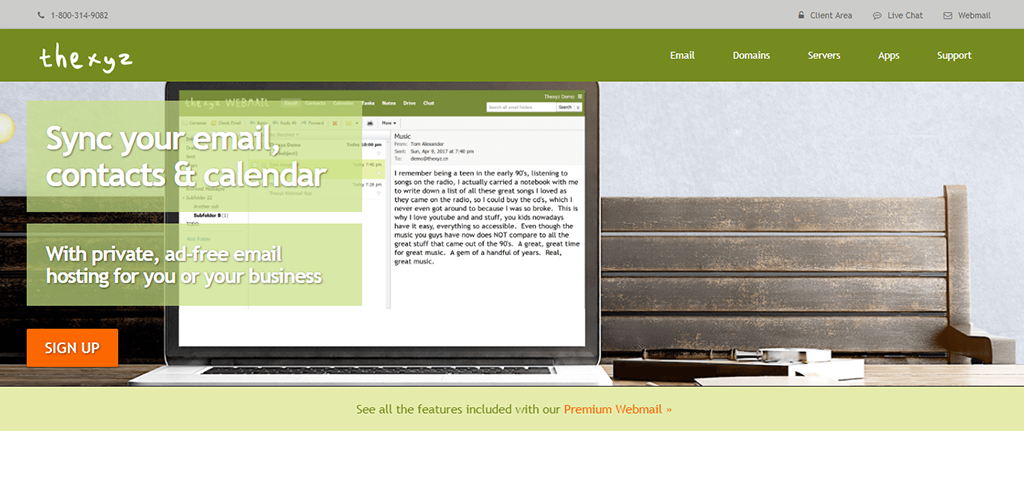 Thexyz Webmail provides you with a private email hosting solution both for personal and business use. These are some of the benefits of using the software:
Maximize inbox efficiency
A quick look at various Thexyz Webmail reviews indicates this email application provides essential features to leverage your inbox functionality. It has an intuitive text editor to format your emails based on your preferences. The mailbox storage space is up to 25GB to ensure it can support attachments such as files, images, and videos as needed. Deleted messages may also be restored.
Sync calendars and contacts
Thexyz syncs the contacts on your smartphone with Thexyz Webmail and Outlook. It also syncs your email calendar across devices to ensure you don't miss any event, task or reminder. Notifications are sent through email or text message to remind you of any event. Calendars, which can be shared publicly or kept private, can be edited by other team members when allowed.
Offer managed Microsoft Exchange 2016 hosting
Based on numerous Thexyz Webmail reviews, the app is found to provide a hybrid deployment using a dedicated Exchange server with Thexyz's support and fixed monthly cost. PC and Mac users get a full copy of Outlook 2013 and 2016. Meanwhile, it has data loss prevention and remote company data wipe capability to protect your sensitive information.