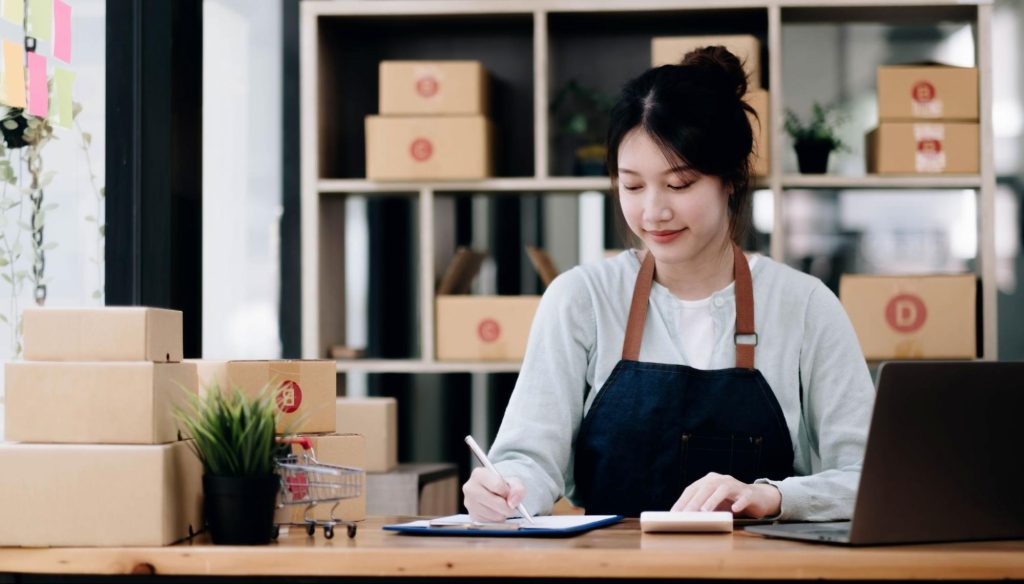 According to a Statista report, global e-commerce sales are projected to reach $6.91 trillion in 2024 and $8.1 trillion by 2026. A separate Statistia report also notes that e-commerce sales will make up close to a quarter of global retail sales by 2027.
Businesses have largely kept up with the rise in online shopping, as evidenced by the American Customer Satisfaction Index (ACSI) report, which showed the overall customer satisfaction score for online retailers was 80 out of a possible 100 score. 
To keep up with ecommerce customer demands, businesses of all sizes have turned to virtual mailboxes.
Digital mailboxes allow businesses to receive and manage their mail and packages remotely without needing business owners to be present at their designated business address.
What Are Virtual Mailboxes?
Virtual mailboxes are akin to a personal post office on the internet, letting users handle snail mail and packages from anywhere by giving you a real-world address from which to receive mail. 
The mail is then digitized, and the user can access it through a web portal or a mobile app.
Popular virtual mailbox services in the US include Earth Class Mail, Anytime Mailbox, and iPostal1. International virtual mailbox service providers include UK Postbox for the UK, PostScan Mail for Australia, and MailMate.jp for Japan.
The Benefits of Virtual Mailboxes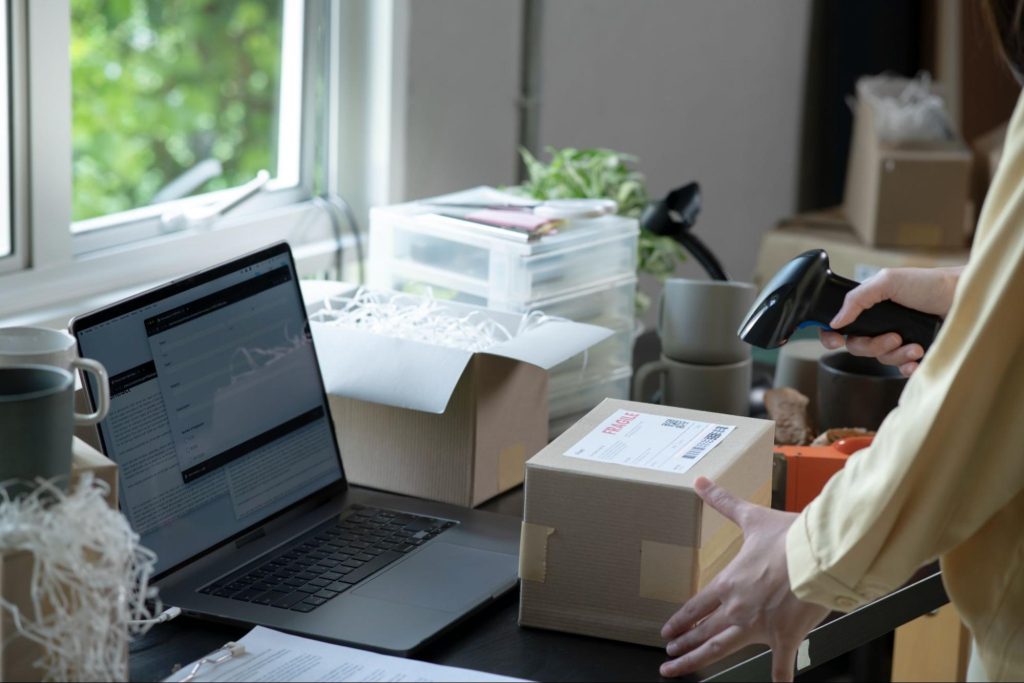 A Business Research Insights study estimated the 2021 US market size value at $1.5 billion, with growth expected to reach $2.2 billion by 2028.
Virtual mailboxes offer SMEs a range of benefits, including:
Flexibility:

Virtual mailboxes allow users to access their mail from anywhere in the world, which is particularly useful for people who travel frequently or businesses operating in multiple locations.



Privacy:

Virtual mailboxes offer a high level of privacy and security. Users can rest assured that their mail is safe and secure and don't have to worry about sensitive information falling into the wrong hands.



Efficiency:

With a virtual mailbox, users can easily manage their mail without going to a post office or a physical mailbox in person, thus enhancing business efficiency.



Automation:

Many virtual mailbox providers offer automation features like check depositing, mail forwarding, and bill payments, helping users streamline their mail management processes and improve efficiency.
The benefits virtual mailboxes offer e-commerce business owners include providing a secure and convenient way to receive and manage mail and packages, regardless of location, allowing businesses to quickly expand their operations without necessitating office leases or rentals.
The Impact of Virtual Mailboxes on E-Commerce Growth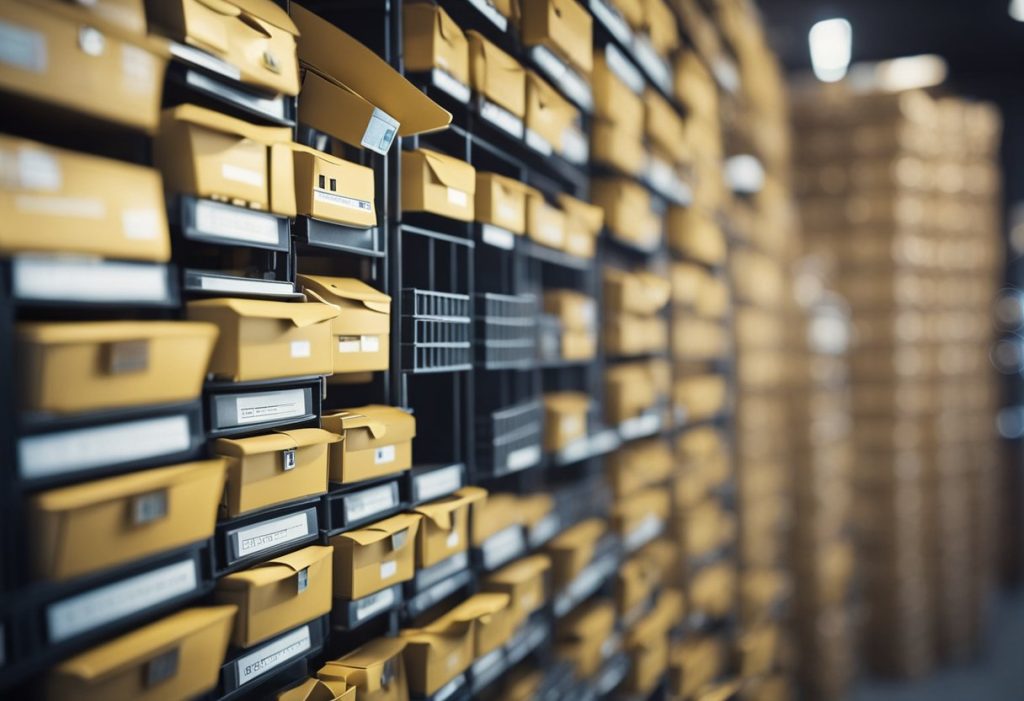 E-commerce has seen a significant boom in recent years, and according to the US Census Bureau, the COVID-19 pandemic accelerated this growth even further. 
A shift in buyer expectations has accompanied the rise of online shopping. 
Consumers now expect faster delivery times, more flexible delivery options, a desire for cross-market products, and greater transparency and visibility into the shipping process, from when an order is placed to when it is delivered.
Virtual mailboxes have emerged as a solution to help businesses reach a broader market, stay compliant, and simultaneously reduce business expenses.
Increased Global Market Reach
One of the key benefits of virtual mailboxes is that they enable businesses to expand their global market reach. 
According to a study conducted by Juniper Research, the current cross-border market size in 2023 is estimated at $1.6 trillion and is expected to grow to $3.4 trillion by 2028, a 108% increase.
With virtual mailboxes, small and medium-sized enterprises (SMEs) are better positioned to open storefronts in new and emerging markets that require an in-country address as a prerequisite. 
Additionally, some virtual mailbox services are well-positioned to help reduce cross-border shipping difficulties by finding the cheapest and most cost-effective way to ship products to customers in different countries.
Accessible Regulatory Compliance
In countries like Japan, where a business must register a business address on company registration papers, virtual mailboxes and virtual offices that provide business addresses have become a welcome solution that enables businesses to get an instant presence in their target markets with vastly reduced overhead. 
Additionally, for e-commerce businesses, many countries have legal regulations around the information sellers must provide consumers. Such requirements may include disclosure of a registered address and phone number. 
Small business ecommerce owners who run their business out of their homes benefit from listing a virtual mailbox address instead of exposing their home address for public viewing. 
Reduced Operational Costs
Another advantage of virtual mailboxes is that they can help businesses reduce their operational costs. Businesses can eliminate the need for a physical office, which can be expensive to rent and maintain by using a virtual mailbox service that includes a virtual office add-on service. 
Other cost-savings by using a virtual mailbox over a physical address include money saved on rent, utilities, and hiring staff to man a physical storefront. For example, a business expanding to Tokyo may be required to pay up to ¥600,000 ($4,000) to ¥1,000,000 ($6,600)for an office space. But by choosing a virtual office, they can reduce those costs to an average of $100 per month.  
Virtual mailboxes can also help businesses save time and money on mail and business management as many virtual mailbox services include features such as bill payment services, receptionist services, and other admin-related tasks. 
In industries and companies where a physical mailroom is still part of their business operations, a virtual mailbox system allows all employees to manage their mail online, eliminating the need for mailroom staff to sort and distribute mail.
The Future of Virtual Mailboxes in E-Commerce
With the rapid advancements in the tech space, virtual mailbox providers are using artificial intelligence and machine learning to provide more sophisticated offerings, such as automated sorting and filtering of mail and AI-generated translations of communications received in different languages. 
Translations of physical mail are especially beneficial to business owners who have a virtual address in a foreign country where they are not familiar with the primary language spoken. With the help of virtual mailbox providers, business owners with customers worldwide can quickly and efficiently manage their communications.
According to Mobiloud, mobile app usage has grown 50% in the last 2 years, spending an average of 2 to 5 hours on their phones. This preference for mobile-accessible services calls for virtual mailbox providers to adopt and adapt from web-only services to mobile versions that will enable users to access their mail on the go, which is essential for e-commerce businesses.
Regulatory challenges also influence the future of virtual mailboxes. For example, in some countries, there are regulations that limit the use of virtual mailboxes to certain business types. As businesses shift to virtual mailboxes to enhance efficiency and grow business revenue, regulatory bodies must continue to work with virtual mailbox service providers to find solutions beneficial to all while safeguarding against misuse. 
Summary
The trending adoption of virtual mailboxes by businesses in all industries is being driven by consumer demands for global brands and goods to be locally and immediately available. 
Virtual mailbox services provide a means for businesses to establish an instant presence within a new market with little overhead while meeting customer desires for cost-efficient shipping and mail management.