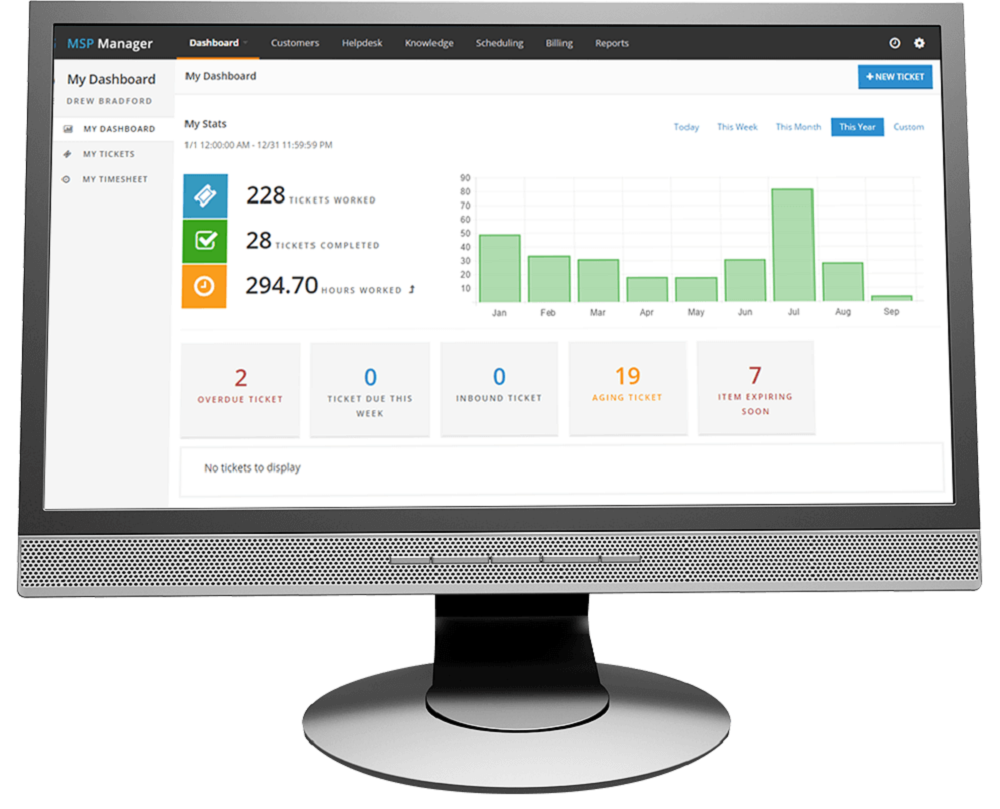 The main benefits of SolarWinds RMM are its enhanced security, customer portal which helps businesses deliver better customer service, and mobile applications. Here are more details:
Patch Management
SolarWinds comes with a patch management feature which enhances the platform's capability to safeguard a business network or environment from cyber attacks and other security threats. It is specifically vital for organizations and business that manage several different servers and workstations. This functionality allows users to give confidence to their consumers by ensuring that their business environment is secure. In addition, users can automatically approve or revoke certain programs. It also eliminates the need to use third-party applications to install security patches.
Customer Portal
The platform also features a customer portal which can be used by customers to monitor their statuses and submit tickets as well as access knowledge base articles. With this feature, customers can easily find troubleshooting guides in case an issue arise, allowing them to fix the concern immediately. This feature helps companies deliver better customer service. On top of that, the software even allows users to make tickets quickly from several sources such as phone, email, or Twitter.
Mobile Apps
SolarWinds RMM offers a mobile application that makes the process of scheduling technicians for field service easier. Users can also utilize their mobile device to track their technicians through the aid of its GPS feature to find and schedule the closest one to the location of the customer. With this capability, businesses can ensure that their customers can receive the assistance they need in real-time and make a great customer experience.