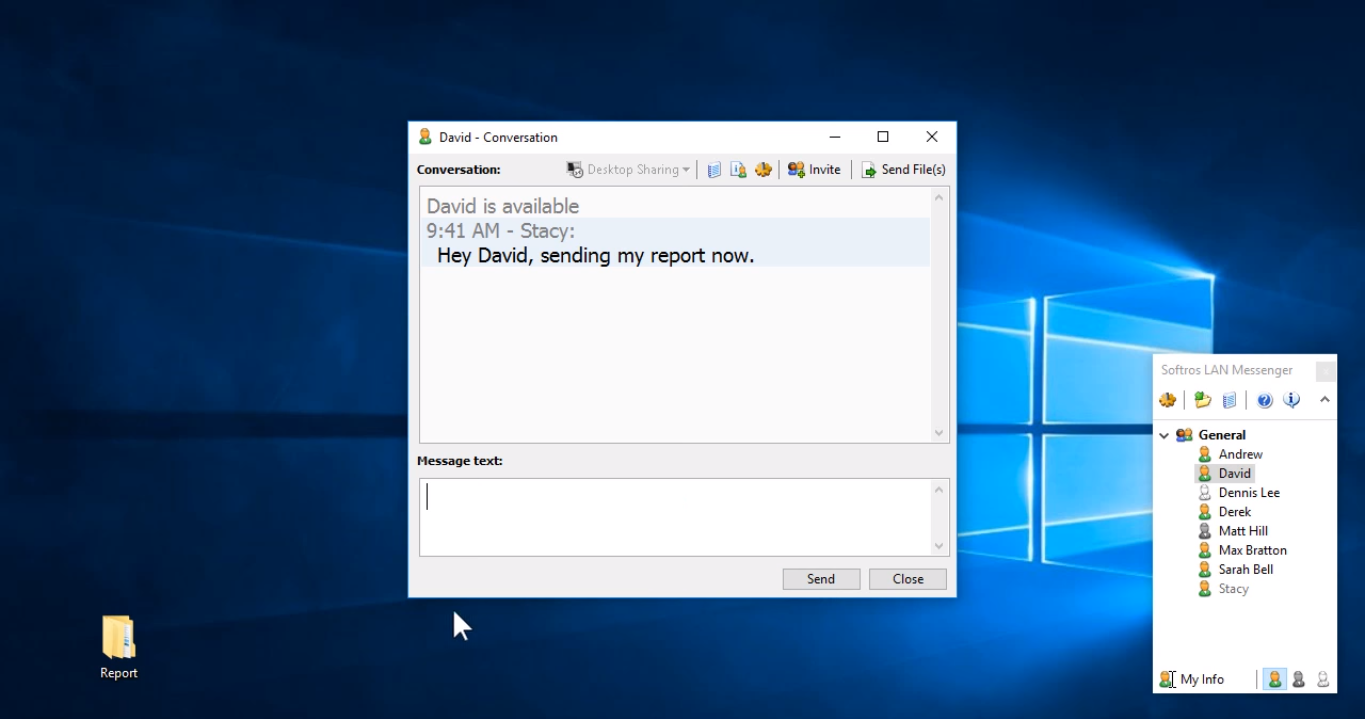 The main benefits of Softros LAN Messenger are its encryption of messages and shared files, its serverless architecture, its broadcasting capability, and user access restrictions settings. Read on to learn more about these.
Encrypted Messages
Softros LAN Messenger operates within your local company network only. This already provides you secure communications because every message you send and receive is accessible only to you and your recipients. However, the software goes beyond that by encrypting each exchange, including files and folders. Thus, you have the guarantee that your correspondences with your colleagues and superiors are safe from prying eyes.
Serverless Design
Deploying Softros LAN Messenger is almost effortless. You only need users to install it on their work computers and everyone is connected already. This is because the software is a serverless one, which means it is a standalone peer-to-peer tool. This feature also enables it to send messages to people even when they are offline—recipients can just read them as soon as they are back online.
Message & File Broadcast
In case there are messages and files that you need to share with everybody in the company or to a large, select group of people, you can utilize Softros LAN Messenger's broadcasting feature. This lets you reach a large audience at one time and helps you make certain that everyone is on the same page regarding a crucial matter.
User Access Restrictions
Softros LAN Messenger offers more security settings by allowing you to restrict access to certain features of the software. This allows you to ensure that unauthorized individuals do not modify critical settings and this assists you in preventing data leaks and breaches as well.