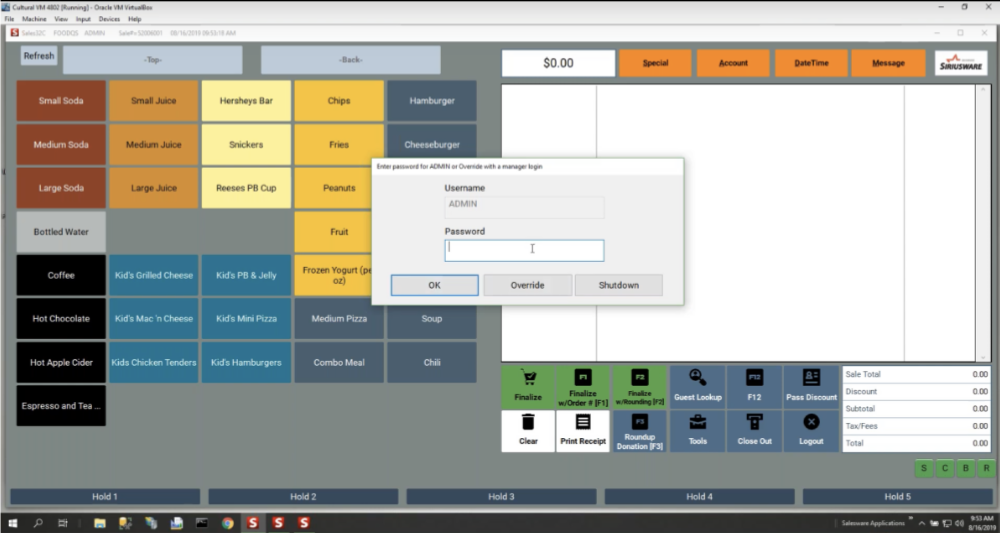 The main benefits of Siriusware POS are membership programs, food and beverage module, eCommerce module, retail module, and ski module. Here are more details on Siriusware POS' benefits:
Membership Programs
Siriusware POS can help you set up a membership program for your guests. One they are members, you can give them in-house cards and you can easily scan their membership cards when needed to look up their details immediately. You can also include a benefit or rewards program to keep customers loyal to your business. They can also choose between a manual renewal membership or an auto-renewal membership. Whenever they decide to, they can also upgrade or downgrade their memberships. You can track guest activity and gain insights into every type of guest.
Food and Beverage Module
The food and beverage module has a table recall feature in which you can view all the table orders. There is also a hold and fire feature that allows you to hold off on guest orders based on their requests so that the food is still hot or cold upon delivery to their tables. Speaking of tables, the module has a table split feature that is very useful when customers choose to split the bill. Your customers can see exact calculations of the amount they have to pay individually. You can also compare sales software reviews here for product comparisons and research.
Ecommerce Module
Siriusware POS has an eCommerce module with tons of functionalities. You can add a mini cart so that your guests can check their shopping cart with one click to check out their items. Another feature of the module is clone functionality. This is useful when customers order two or more of the same item. You can also require your customers to fill out forms before they can checkout items using integration with 1Risk. An added benefit is that you can save on paper forms because your guests can go through the process of signing the waiver form on the spot with their e-signature.
Retail Module
You can configure the retail module and add conditions based on matrix attributes. For example, you can set different prices to the same item depending on different size options. Size large of one item could have a higher price than a size small of the same item. You can also set this based on color. For example, a matte black item could be more expensive than a silver item because the former was a limited edition product. You can set discount functions to items as well.
Ski Module
The ski module has an instructor payroll that helps you manage payments to ski instructors and employees. You are also able to get notifications that customers are going to visit your store. This helps you set up skiing gear ahead of time.