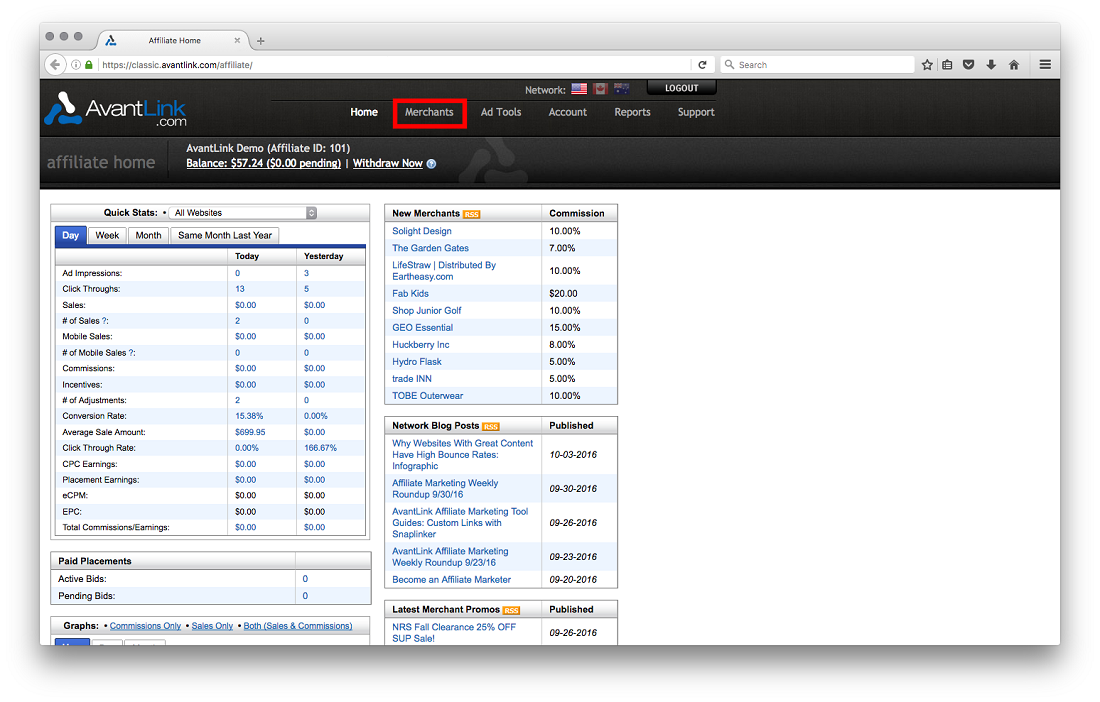 The main benefits of Avantlink are its strict application process to ensure quality affiliates, ultimate transparency is given to users through tools and features, streamlined process of approval, and the split commission model being utilized. Here are more details:
Rigor assessments of affiliates
Avantlink makes certain that network affiliates are nothing but quality ones. To accomplish this, they perform the application processes rigorously. There are multiple levels of QA procedure to ensure that the applicants are taking the matter seriously and that they are capable of assisting businesses in enhancing their reach. In fact, because only the best is being accepted as affiliates, application passing rate is only on 30%.
High transparency
Avantlink ensures that users are given every tool they need in order to keep track of their chosen partners. They are given insight regarding the sales they make with the particular affiliate, together with clicks and impressions. Thanks to this, they would have an idea about the productivity of their partnership, giving them enough information to make decisions immediately or in the future.
Efficient approval processing
No time would be wasted on reviewing applications anymore because the system takes care of streamlining that process for the users. This means that companies will no longer have to deal with bulk applications or those applicants that have been already rejected. This not only saves them some time but it lets them focus better on building quality relationships instead.
Split commissions
Instead of utilizing the typically used model of Last Click Wins, Avantlink brings change to the game by having the commission be split among affiliates, giving them all share in the provided sale's payout. Companies are given attribution data so that they are able to see the affiliates' impact.