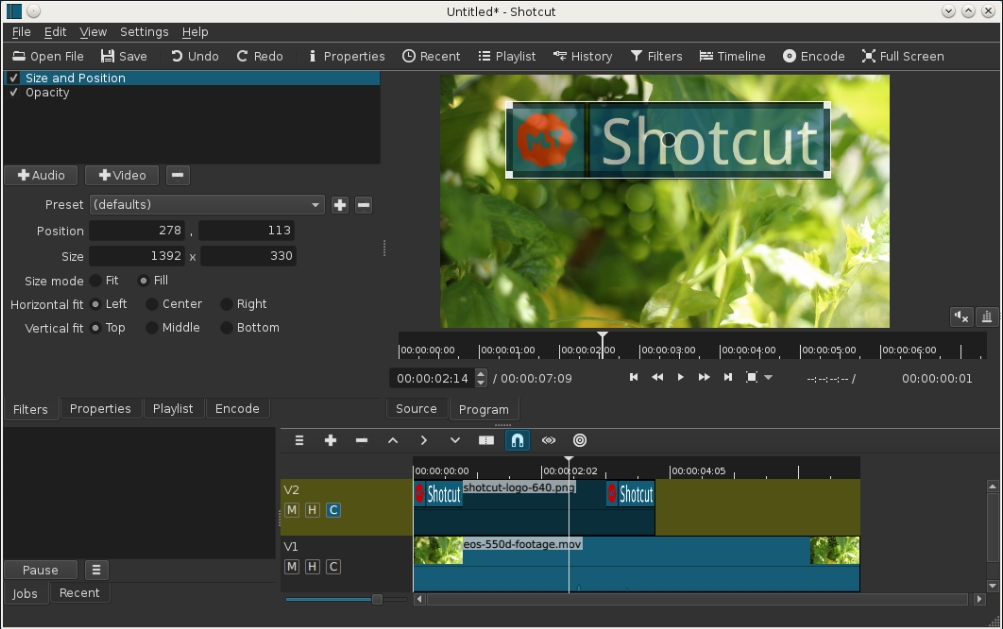 The main benefits of Shotcut are its affordability, well-laid out interface, and support for wide formats. Here are the details:
The platform helps video editors make the editing process easy and straightforward. Since it is open source, users can modify the source codes so they can make a secure, easily integrated, and top-quality application. Despite being a freeware, Shotcut has all the needed tools to provide high-quality results to users. It has all features of classic video editing software and a set of other helpful and modern options.
Shotcut has an intuitive interface that brings efficient finishing to a certain project inspected by different members of your team. Its preview panel provides users with entry to a quick start and its view menu offers control over features that display on the screen. Of all features, the software's video and audio filters are the most impressive. Users can customize these filters and combine and layer them in different ways. Thanks to the simple checkbox and slider systems, adjusting is now made easier. Shotcut is just so brilliant that it made the advanced effects understandable to users.
Shotcut is professionally created to support wide formats. Its FFmpeg allows it to support hundreds of audio and video codecs and formats. Also, it supports the popular image formatting such as BMP, TIFF, SVG, GIF, PNG, and JPEG, in addition to image sequences. The software's native timeline editing eradicates the need to import media files. Lastly, its multi-format timelines let you mix and match resolutions and frames in your project.