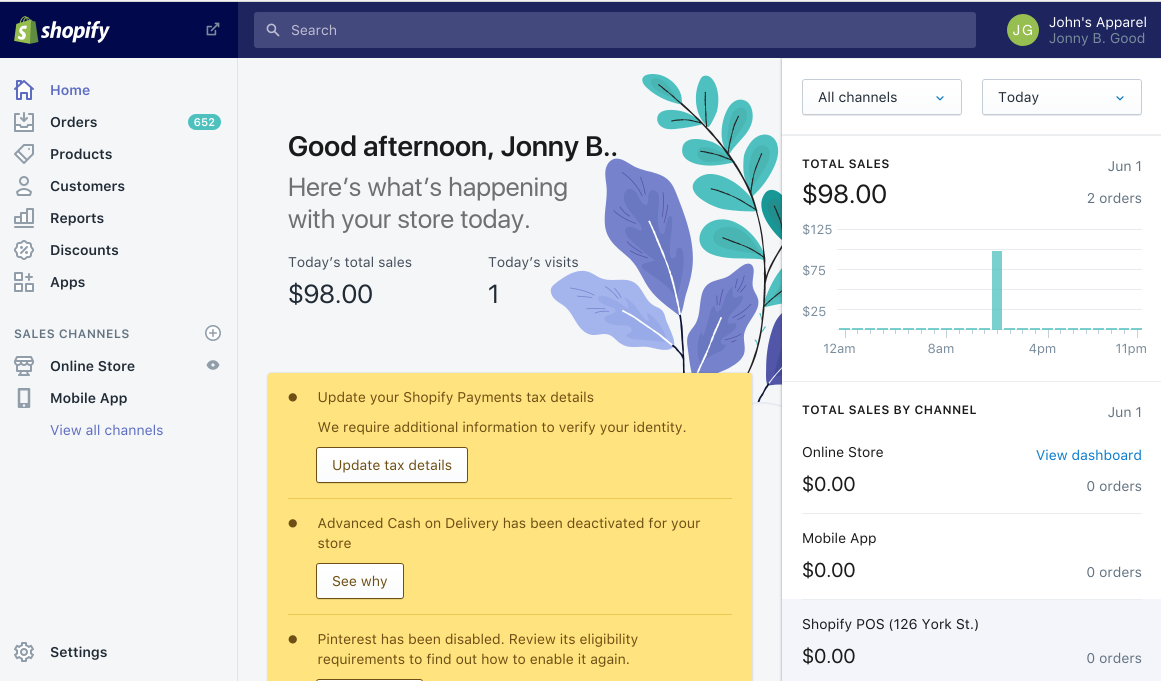 The main benefits of Shopify are its stable functionalities, ease of use, and great customer support. Here are more details:
This platform offers a wide variety of benefits for business operators who want to establish an online store. The main benefit offered by Shopify is that users can easily set up an attractive and responsive e-Commerce store. This is made possible by a long list of ready-made themes to offer your business a professional appeal. Users' stores will be hosted by Shopify, meaning you don't need to worry about the technical aspect of your business. The operation and maintenance of your servers are secured and updated using the latest system.
It also offers round-the-clock customer support to tackle all your questions and concerns. Abandoned carts are automatically recovered using this solution. What's more, you can also get easy-to-understand reports, robust marketing tools, and run your payment system. Users can even easily and quickly import of catalogs, including large ones. Finally, users who subscribe for Shopify Advanced can get more useful and dependable features and functionalities.