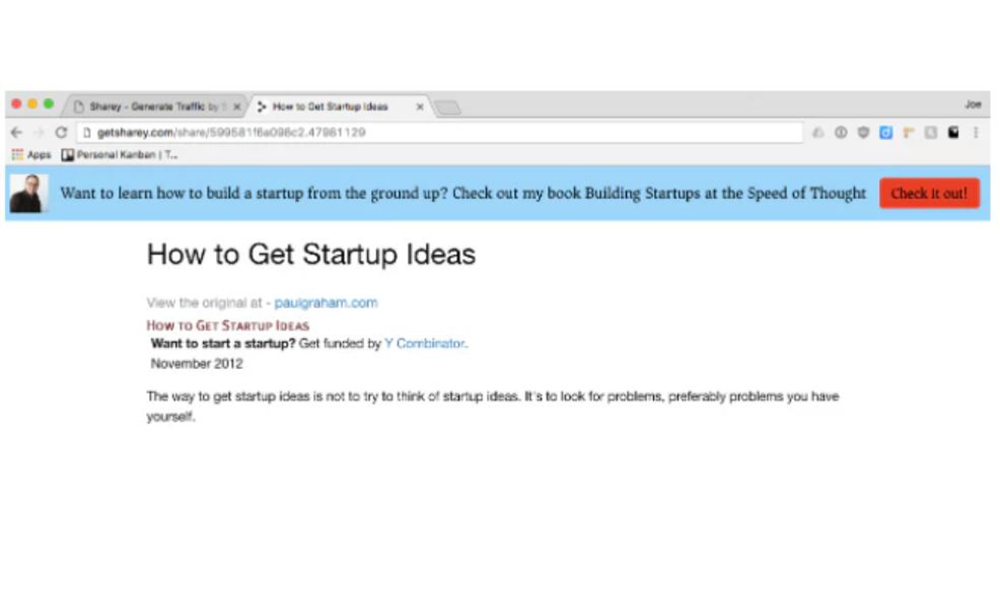 The main benefits of Sharey are it enhances your content, gets unique links, and increases sales. Here are more details:
Enhance your content
With Sharey, you can improve the quality of both new and old content. The tools allow you to embed a thought-provoking Call-to-action (CTA) to turn your articles into moneymaking platforms. The CTAs are added at the most strategic point (at the top of the page), where visitors can easily see them. Besides, you can tailor and add CTAs to blogs and social media posts that add value to your content and connect easily with your audience.
Get unique links
Sharey allows you to not only enhance your content but also add custom links. The solution lets you find content that is significant to the services or products you offer. Whether it is an old article, social media post, or blog post, Sharey adds a unique link that features your CTA. This routes traffic to your website, lead capture page, product page, or subscription form.
Increase in Sales
Better still, whenever a visitor shares the custom link, customers clicking on the link are directed to the page with a personalized CTA. The customers are obliged to take action and visit your website. This drives significant traffic to your product page or website, thereby increasing the conversion rates. Ultimately, it increases traffic leads to increased sales.