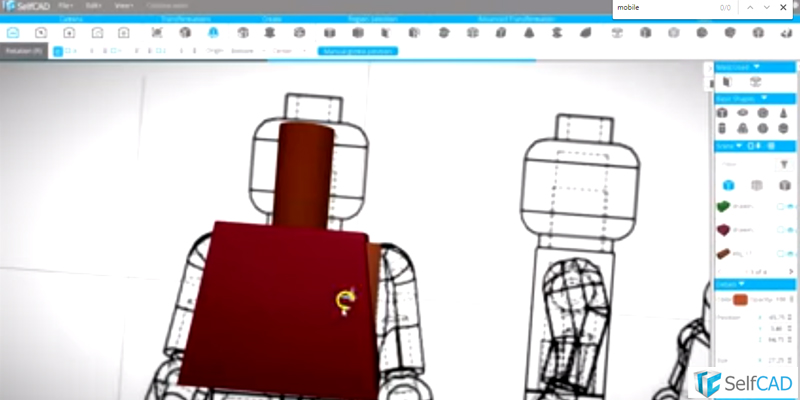 The main benefits of SelfCAD are its extensive features in a single system, easy to follow for beginners, and accessibility. Here are more details:
Maximize Your Creative Potential
SelfCAD is a complete online CAD solution that doesn't need extensive CAD skills. It enables even beginners to make full use of their creative talent. They can master 3D designing easily with this user-friendly platform.
All Features in a Single System
SelfCAD simplifies the world of 3D designing and modeling by offering all features and tools under a single roof. It provides almost limitless drawing capabilities that enable you to save time, create accurately, and move images easily. The interface is simple to work with and you can explore and give full freedom to your imagination and designing abilities.
Ideal for All Types of Design
With SelfCAD, you can work with all types of design including basic 3D designs, innovative concepts, and peculiar and unique shapes. A simple mouse click enables you to finalize stunning shapes. The tool's innovative drawing functions allow you to effortlessly work with polygons and other designs. Its macros automate and facilitate the designing stage. In short, you can easily conceive your designs and convert them into reality with this top notch CAD software. The best part is you only need an internet connection to launch and use the software from anywhere, anytime.