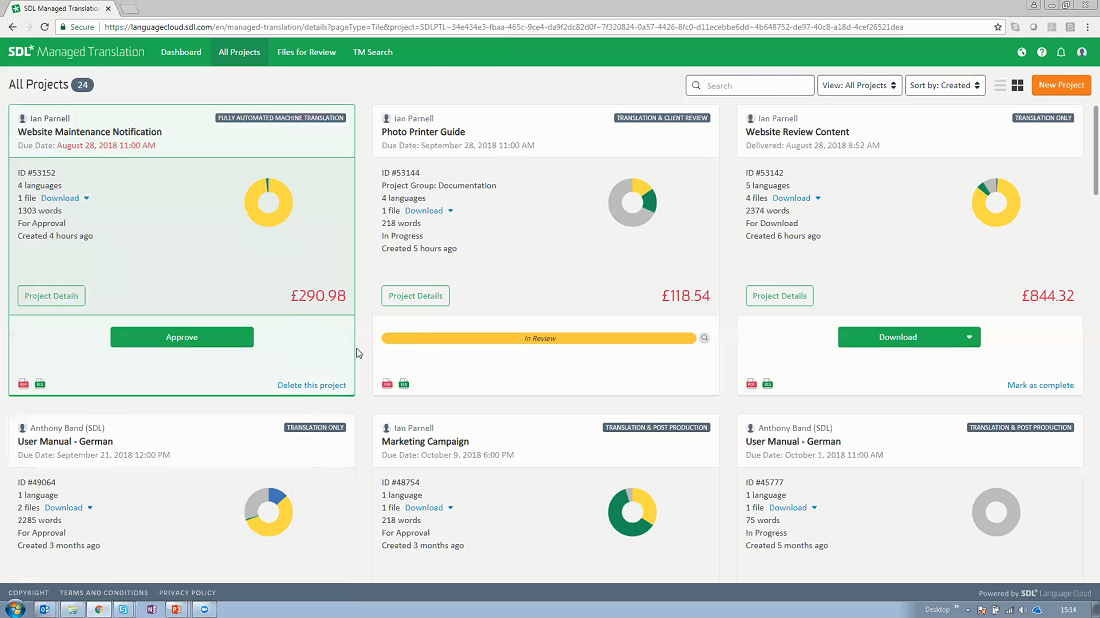 The main benefits of SDL BeGlobal are its cost efficiency, accuracy and incredible speed, user-friendly and centralized online interface, support for a hundred different languages, capabilities that promote consistent user experience, and valuable integrations. Here are more details:
Affordable, Accurate and Fast Translation
SDL BeGlobal is designed to be a reliable machine translator capable of translating huge volumes of content in less time. But what is notable about this machine is that its incredible capabilities and features can be accessed and used at an affordable price. So you get to translate content in a fast and accurate manner without breaking the bank.
User-friendly Centralized Online Interface
The platform also comes with an easy-to-use and centralized online interface, which improves translation projects management. It allows you to translate many different types of content such as communication, website, and social media easily.
100 Global Language Support
SDL BeGlobal is built by high qualified development teams and translation experts. And they built the app to be tailored to meet the particular requirements and communication style of various industries. It covers a hundred global language pairs, which means it can address language needs easily and instantly.
Consistent User Experience
SDL BeGlobal allows users to tailor the app to match their brand appearance and style. You can reflect and display your branding across all the avenue where there's customer contact as well as content to provide a consistent experience.
Valuable Integrations
The platform offers seamless integration with various email apps, as well as LivePerson Chat, allowing a business to provide support to remote language customers round-the-clock. This integration offers low-cost and fast translation of customer content, allowing support agents to address the needs of clients in real time, accurately.