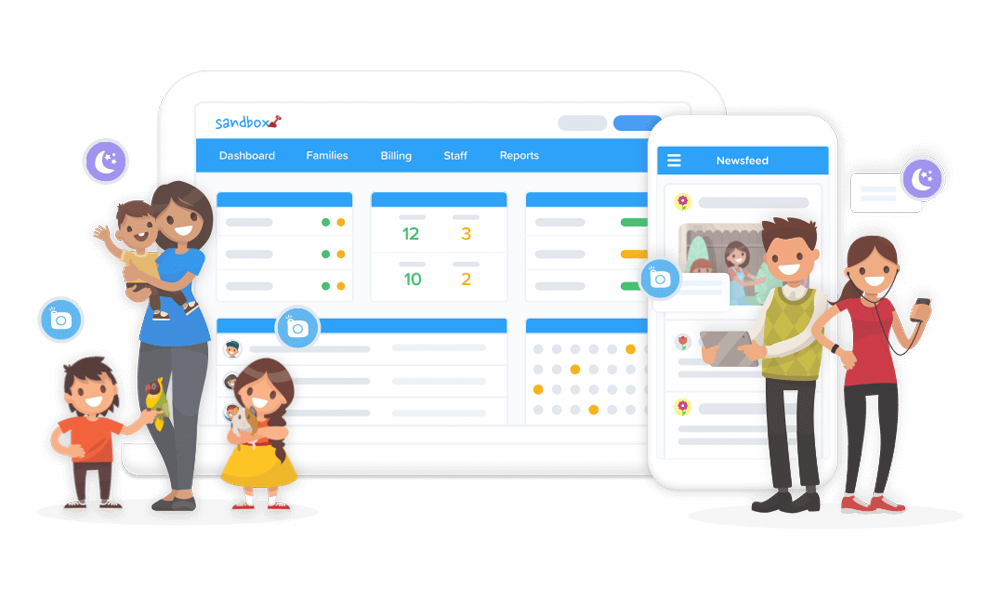 The main benefits of Sandbox Software are value for money, improved workflow, solid security, scalability, and ease of use.
Ease of Use
Sandbox Software is a cloud-based child care management software that can be used even by non-IT experts. With it, users need not hire IT consultants as all tasks and commands are direct, clear, and easily understandable. No technical expertise is required to navigate the program and fully utilize all tools.
Value for Money
Sandbox Software users will not be overwhelmed by hefty monthly billings. Its pricing is based on the number of active students. All tools can be accessed at an adjusted price. A free trial option is available without the need for credit cards.
Improved Workflow
Sandbox Software significantly improves the workflow of daycare and schools by providing tools for automation. Parents and teachers alike can be instantly updated in just a click. Sound business decisions can be made in real-time because data can be accessed 24/7. You can also check out this article on best learning management system to learn more about key features for such a system.
Solid Security
Sandbox Software is a highly secured business management software. It employs a multi-layer security protocol that ensures the privacy of data across all endpoints.
Scalability
Sandbox Software tools can be fully adjusted and tailored to particular business demands. All tools can be duly used regardless of the number of students. The platform can grow with businesses.