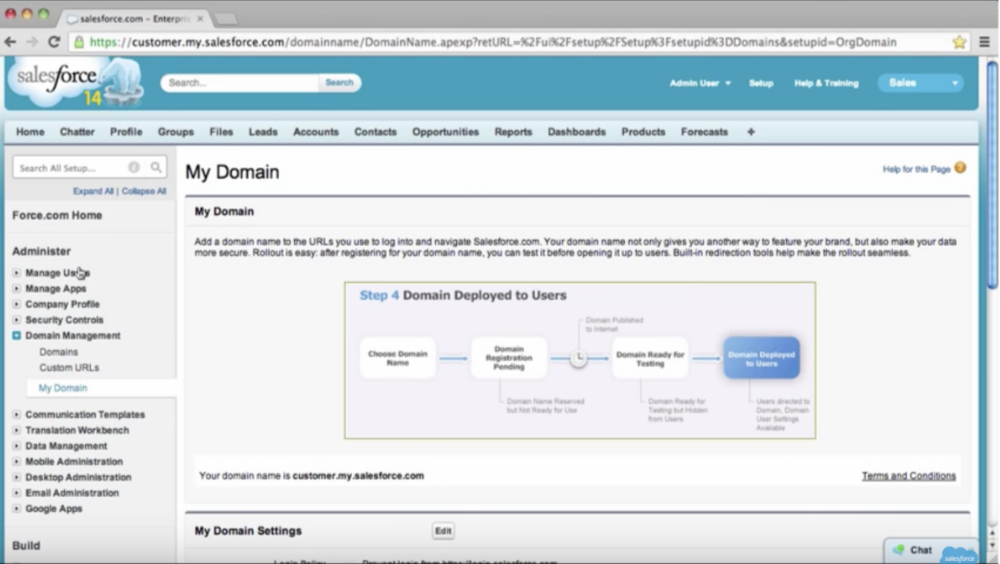 The main benefits of Salesforce Identity are administrator controls, single sign-on, flexible log-in, and customizable branding. Here are more details on Salesforce Identity's benefits:
Administrator Controls
Salesforce Identity has administrator controls that allow you to monitor and manage authorized users and applications. As an administrator, you can authorize new applications to connect with the software. These applications can use identity, data, or canvass to integrate with Salesforce Identity. You can also manage permission settings and assign other administrators to access certain applications. Additionally, you have the ability to freeze any account depending on your level of control as an admin.
Single Sign-On
With the single sign-on feature, you don't have to type your password every time you open the app. Salesforce Identity can detect whether you have been logged in before and automatically gives you access for your on-premise, cloud, or mobile apps. This gives you a frictionless log-in experience that lets you access accounts and apps faster.
Flexible Log-in Methods
You can use Salesforce Identity's Login Page, Microsoft Azure Directory, Google, Amazon, Paypal, OpenIDConnect, Facebook, among other applications to authenticate your login. Connecting with CRM software is essential to stay on top of customer relationship management as well. 
Customizable Branding
You can also customize the dashboard and log-in page. You can change the colors and add your logo so that your page and dashboard designs are personalized to your brand's aesthetics.