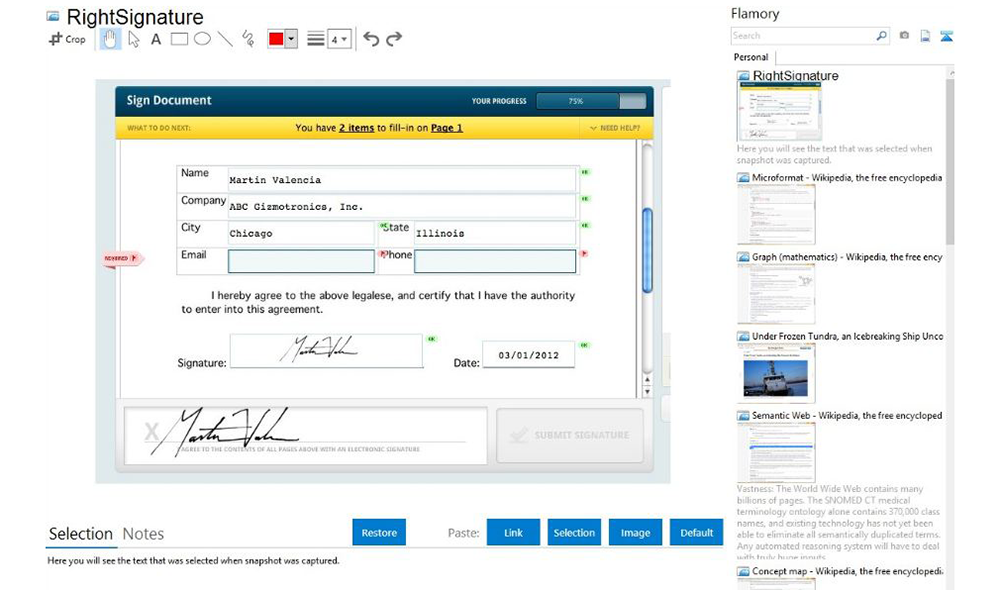 The main benefits of RightSignature are its ease of use, compliant e-signatures, and customizability. Here are more details:
Ease of use
One likable attribute of RightSignature is ease of use. The solution makes it easy to get electronic signatures on NDAs, contracts, and other vital documents. It gives you the option to fill out forms and sign them with typed signature, mobile signatures, or handwritten mouse signatures. Also, you can upload a document in any format (PDF or Word) and provide the name of the signee. The signees are guided through the entire process, and they can append the signature on their mobile device.
Customizability
In addition, RightSignature is fully customizable. It supports the professional custom brand, allowing you to personalize the major aspects and make the solution your own. For instance, you can add your company's theme color, logo, and a photo on every document. This enhances brand consistency and makes you look professional.
Compliant signature
Better still, RightSignature allows you to add secure, compliant, and legal electronic signatures to all documents. Every document signed via this solution is secured with biometric data capture, full audit logo, and 256bit encryption. Even better, every document features the same enforceability and validity as the documents signed by hand.