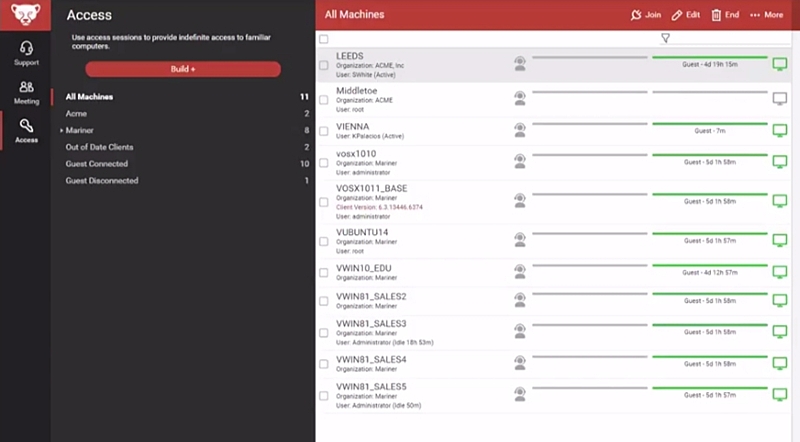 The main benefits of ConnectWise Control are its reliable customer service, customization capabilities, seamless connectivity and collaboration, enhanced security, and other advanced features. Here are more details:
Reliable Customer Service
ConnectWise Control eliminates delays as well as ineffective service delivery. Customers will be provided with the service in a timely and knowledgeable manner. Customer concerns are also addressed immediately. All of these are made possible by the easily accessible data and robust collaboration capabilities that lets agents do their job seamlessly.
Customization Capabilities
ConnectWise Control provides customization capabilities for consistent customer experience. The system allows you to alter and adjust the icons, logos, and even the service language. With the customization capabilities, you can add a business touch to the platform.
Seamless Connectivity and Collaboration
With ConnectWise Control, all you need is a stable internet connection to serve clients no matter where they are located. The software is also empowered with the notable automated reconnection. Meaning to say, you provide continuous service even if there is poor network condition. The platform also offers collaboration tools that make it easy for the agents to comment, share opinions, exchange files, and work simultaneously.
Better Security
The new version of the system boasts enhanced security. It leans heavily on self-governed authentication and control so users can create clone roles and utilize various authentication sources but still keep the two-factor authentication functionality.
Notable Customer Support
ConnectWise Control vendor deploys a team of adept and seasoned agents available round-the-clock via live chat, email, or phone. There's an option as well for filling in support tickets straight from the websites.  A large database of video tutorials and training materials is also available useful for new users.
Flexible Pricing
ConnectWise Control uses a modular, flexible custom pricing approach and allows users to build their own package. Users are given freedom to select the functionalities and features that correspond to their needs.