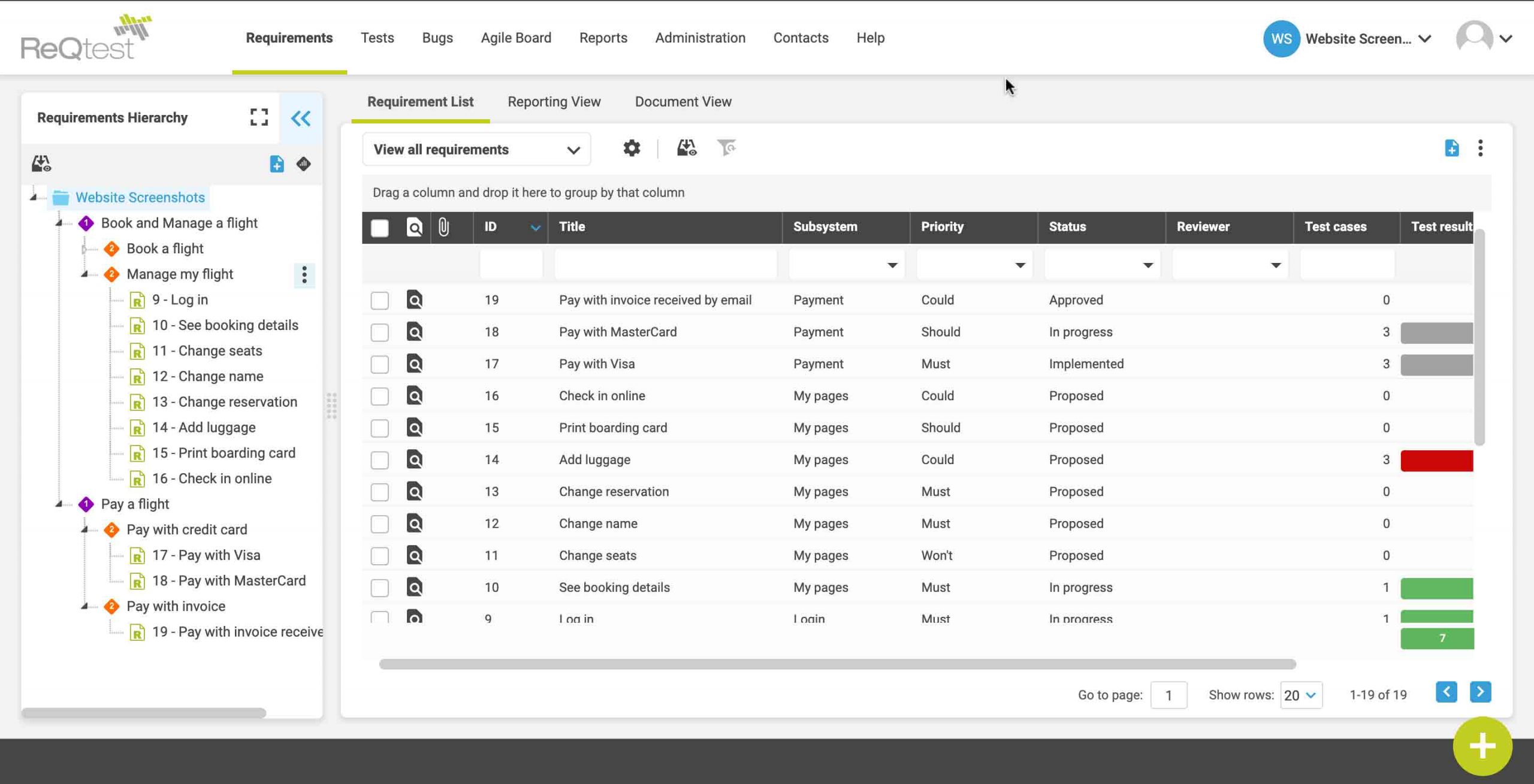 Implement Complete Test Management
ReQtest provides a comprehensive module for test management. You can plan your testing by creating checklists and test cases, implement them by sharing with your team, track progress in real time, and follow up with changes and improvements if needed. The software empowers you significantly boost test management productivity. You can link and track the test management process and easily perform customization to fit your workflow.
Agile and Fast Bug Tracking
It is essential for software testing and bug tracking tools to provide a clear overview to enable users to make the correct decisions. ReQtest enables you to effortlessly search, filter, and categorize your bug reports to present them in an understandable manner. You can easily capture, manage, and track issues and bugs during the software creation process. In addition, you can preview bug reports without a click, utilize charts to visually present bug reports, and use in-built filters to swiftly find particular bug reports.
Organize, Review, and Prioritize
ReQtest reviews show that the tool makes it simple to create and manage requirements. It supports both traditional and agile development methods and helps you to easily get a summary of all your requirements. The requirements management module assists you to define and manage requirements from beginning to end. You can organize requirements, track and review changes, and prioritize the important ones.
Visualize Tasks and Collaborate Effectively
The ReQtest agile board allows you to effortlessly visualize your personal and your team's tasks. You don't need to ask each team member what they are doing. Instead, you can easily collect all the info in a single place to get a clear overview of all tasks and their latest status. The agile board also helps you to get a swift and complete overview of your project progress. It is linked to test tasks, bug reports, and requirements. Finally, you can quickly find obstacles that hinder the project and resolve them efficiently to ensure successful project completion.