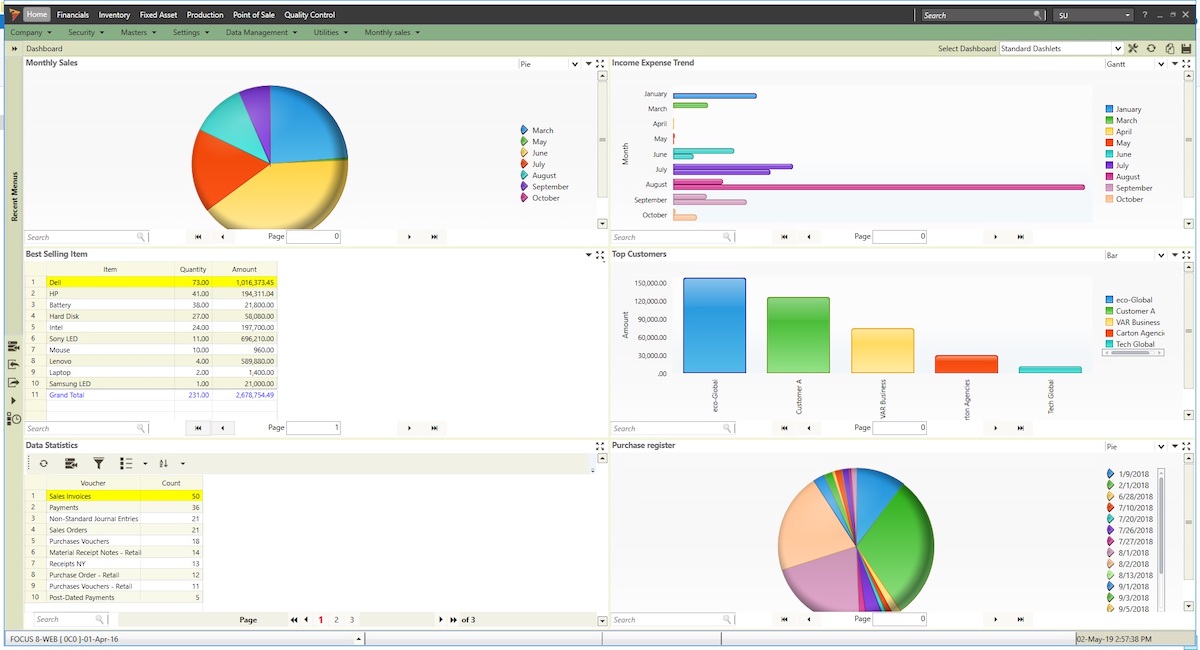 The main benefits of Focus 9 are streamlined automation, advanced synchronization, and improved workflow. Here are more details:
Streamlined automation
Function 9 seamlessly automates all core processes including human resource, sales and marketing, and financial accounting. As all main functions are integrated and handled in one portal, productivity is boosted and workflows are simplified.
Advanced synchronization
Data concerns are well taken care of with Focus 9 tools. All necessary updated information is always available for its users as there is online and offline synchronization. All data can be smoothly accessed and properly stored.
Improved workflow
Focus 9 has tools that can smoothly run an existing workflow. Upon automation, it can easily determine strong points and weak points and duly introduce necessary improvements.