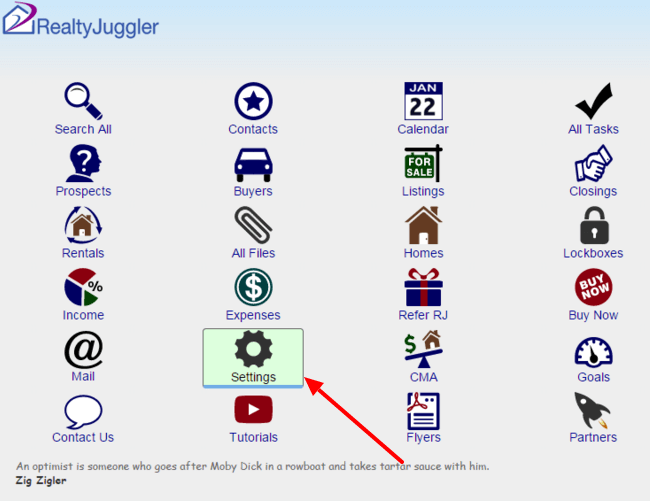 The main benefits of RealtyJuggler are its lead tracking function updates real estate agents of the latest news in the realty market, it seamlessly organizes prospect clients and pertinent information such as contact numbers, email addresses, among others. With this feature, you can track down your potential buyers, from those who walked in into the open house to those who are scheduled for a meeting.
You can also use RealtyJuggler to gather leads from different sources in the Internet Data Exchange where contact forms exist to give you a pool of leads to contact from its Tax Records, Multiple Listing Service or lead services.
The solution also offers you the option to choose from over 101 real estate template designs that are premade by professional designers for your flyer for list promotions, giving you the capability to dole out realtor flyers in a short amount of time.
RealtyJuggler offers database sharing among its users, providing a two-way platform to share resources such as functionality for small or large team configurations. For small teams, agents are allowed to share their data with their partners with the account services available to the agent's alone, agents can also adjust the accessibility of your assistant into your databases, such as the income or expenses.
For large teams, it is the brokers who are supervising multiple agents to share the databases. Allowing them to see the performance of their agents at their end. This allows the agents to have limited access to the overall database giving them only the access to what they are assigned to.  Emails and phone calls made by the agents are all available to the broker for follow-ups.