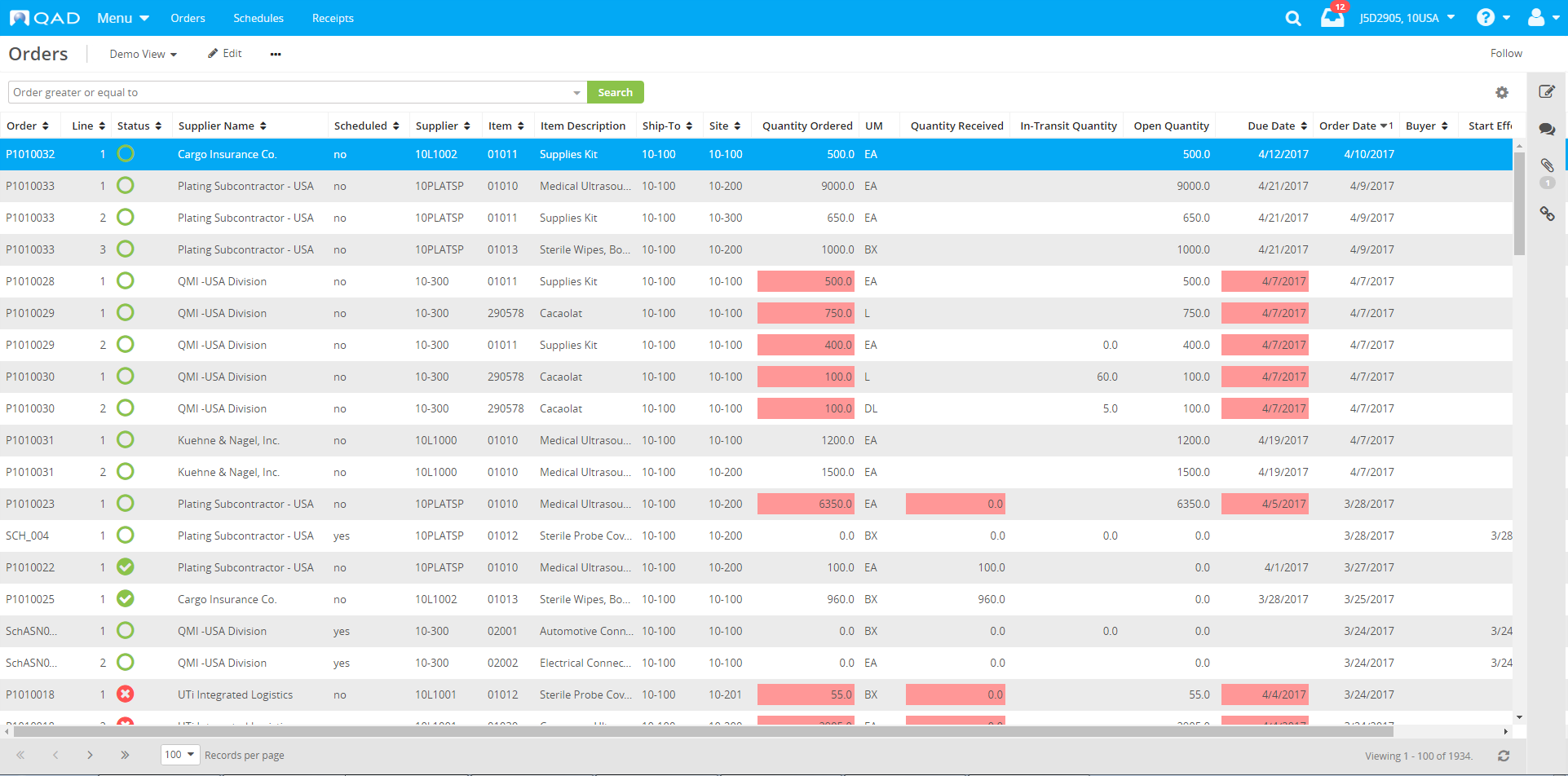 The main benefits of QAD Cloud ERP are the features that are designed specifically for manufacturing corporations, its flexibility, and its tools that enhance efficiency.
Purpose-built for Manufacturing
While there are plenty of ERP in the market, only a few like QAD Cloud ERP truly address the needs of companies in the manufacturing sector. Because of that, it has the flexibility to support multiple kinds of manufacturing operations. Additionally, the software has features that companies need to handle the entire manufacturing workflow from a single interface.
Lightweight & Adaptive
QAD Cloud ERP is a lightweight program that users can configure to suit their needs. Customers can even choose which modules to include in the software. On top of that, it facilitates the use of best practices in a company to enable users to remain steps ahead of the competition. What's more, the application can scale from a single location to multiple and scattered settings.
Greater Efficiency
QAD Cloud ERP has a host of features that allow organizations to be adaptable to circumstances. By utilizing these, they can address issues that arise easily while ensuring that every step of the manufacturing process goes without a problem. Thus, the plant can do more in less time.