Popplet Review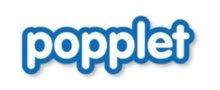 OUR SCORE

80%
What is Popplet
Product Quality Score
Main Features
List of Benefits
Technical Specifications
Available Integrations
Customer Support
Pricing Plans
Other Popular Software Reviews
What is Popplet?
Popplet is a multi-purpose mind mapping software that makes the process of organizing and exploring ideas, facts, information a truly enjoyable experience. Since this application is multi-purpose, it can be used by anyone who wants to present or understand concepts and thoughts in an easy and fun manner, whether an educator, student, project planner, team lead, or other business professionals and users. Popplet enables users to organize all the ideas, facts, information, and concepts they need into squares that are logically connected with each other and which visual appearance can be customized. These customizable and logically-connected squares are referred to as "popples", and they are placed on a visual canvas known as "popplet board". A popple can contain various types of contents and files that users can upload so they can make information easier to understand and analyze. These contents and files include texts, pictures, and videos. Popplet has features that can enhance one's creative skills or learning strategies like the capability to directly draw on popples and upload drawings and images as tracing materials. Moreover, popples can be accessed from desktop computers and iOS devices, permitting enterprise users to initiate discussions and brainstorming sessions and teachers to facilitate learning activities wherever they are.
Popplet features
Main features of Popplet are:
Copy & Paste Images
Zooming Functionalities
Generate Popples
Popple Management
Photo Capture
Add Texts
Activity Bar
Drawings on iOS Devices
Position Texts Anywhere
Font Size & Text Alignment
Annotation
Add Images & Videos
Drawing Tool
Add URL Links
Popplet Board
Popplet Benefits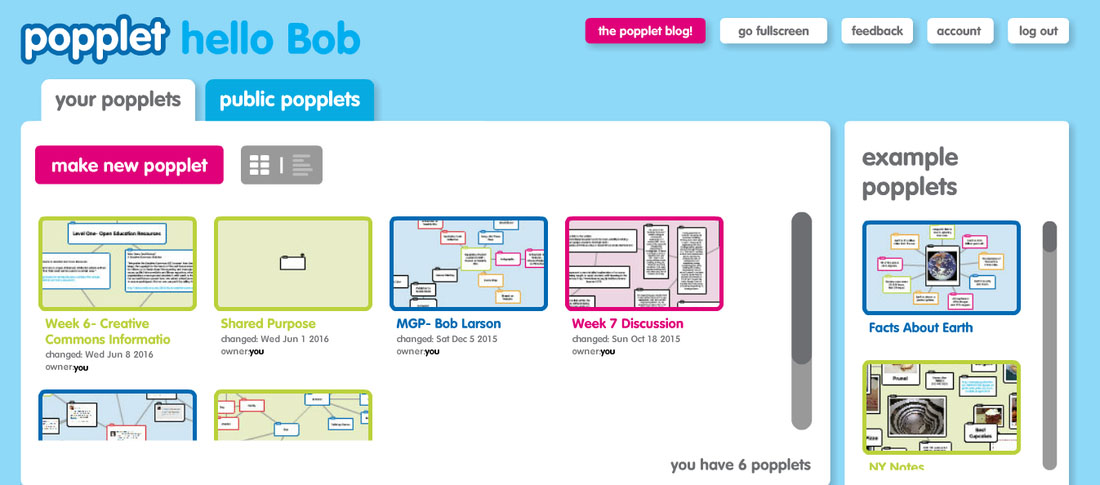 The main benefits of Popplet are it makes the process of organizing, presenting, and exploring information and ideas fun and enjoyable, unleashes the creativity of students, permits users to enrich their mind maps with useful contents and files like images, drawings, and videos, and improves collaborative sessions and activities. Discover the benefits and advantages that this software can bring to you by reading the following discussion:
Makes The Process Of Organizing, Presenting, And Exploring Ideas Intuitive, Fun, And Enjoyable
Popplet provides a simple yet creative way to organize and display ideas, concepts, and facts. It displays information on squares or boxes called popples. Popples are used so that pieces of information and contents are visually, systematically, and logically presented. In fact, anyone can easily generate a popple even if he or she is just a 5-year old kid. This makes Popplet a child-friendly mind mapping tool, providing users with fun and enjoyable experiences.
Establishes Logical Connections Between Information And Contents Using Parent And Child Popples
As previously mentioned, Popplet uses popples so information and contents are logically organized and presented. This means a teammate or student must be able to determine how information, ideas, and concepts are connected with each other so he or she can make sense of them. In Popplet, specific pieces of information are divided into popples called child popples. These child popples are all connected to a central theme, subject, or concept which is known as parent popple. Users can create as many parent popples as they want and expand them multiple child popples.
Configure The Position And Arrangement Of Popples
Popplet is built with a visual canvas known as popplet board where popples are organized and shown. Users can easily add pooples to the popplet board and arrange them in any way they want. They can detach a popple from its original position and transfer it to a different place within the popplet board. If they want to move multiple popples all at once, that is made possible as well. So what's the significance of this feature, it gives users full control on how they want to connect information with each other.
Insert Useful Contents And Files
Information and ideas can be easily understood and analyzed if they are backed up by essential contents and files. Luckily, popples are so dynamic because they can accommodate various types of files like texts, drawings, images, and videos. Contents and files from their computer, iOS device, or a third-party application can be directly imported by users to a specific popple or sets of popples.
Draw Using Your iOS Device Or Desktop Computer
Popplet is equipped with a tool that allows users to draw on popples right straight within their iOS device. They can access this drawing tool from the activity bar, a popplet management feature which is found underneath every popple. So if they want to draw on a popple, all they need to do is to tap on the drawing tool shown on the activity bar. Users can also draw on popples using their desktop computer, although this drawing technique might not be very convenient for some users because they have to do a lot of clicking and dragging which is very different when they are drawing using their iOS device where they can use their own fingers or any drawing aid.
A Truly Essential Learning Aid That Can Unleash Kids' Creativity
The mind mapping software is a great learning aid because it enables teachers to easily increase children's' awareness of common ideas and concepts. Here, their students will be able to understand information better and associate them with objects that they often see in the real world. Users are given the ability to upload images, photos, and drawings into Popplet and utilize them as tracing materials. Thus, students can trace over the uploaded materials, permitting them to familiarize themselves with specific ideas and concepts as well as unlock their creativity.
Improve Collaborative Sessions And Activities
If Popplet is a child-friendly mind mapping tool, it is also very ideal for enterprise and business users who often conduct company meetings, huddles, or brainstorming sessions. These type of users can add notes and files to popples when they are discussing important work or business-related matters like those ones related to planning a project or any collaborative activity.
Communicate Ideas And Concepts Through Texts
The usage of words is can be considered as the best way to communicate ideas and concepts. This is the reason why Popplet offers features for adding texts to popples. With Popplet, they will be able to type words, phrases, and lines directly within a popple. If they want to adjust the font size or alignment of the text they are typing in, they can do that, too. They can also copy texts found in other systems and applications, paste them into popples, and move them around the contents and files contained in the popples.
Allow Your Mind Map Viewers To Explore Ideas And Concepts Further
Lastly, Popplet allows users to connect the information, contents, and files they added to popples to external sources like websites and web pages. This is very useful if they like to encourage self-learning wherein viewers of their mind map can explore the ideas and concepts further through the aid of supporting materials, references, and resources found online.
Technical Specifications
Devices Supported
Web-based
iOS
Android
Desktop
Customer types
Small business
Medium business
Enterprise
Popplet Integrations
The following Popplet integrations are currently offered by the vendor:
iCloud
Google Drive
Dropbox
Vimeo
Prezi
WebDAV
Pricing Plans
Popplet pricing is available in the following plans:
Personal Use Free Plan
$0
Personal Use Monthly Plan
$3/month
Personal Use Yearly Plan
$30/year
Up to 50 Accounts
$2.00/account
51 - 100 Accounts
$1.50/account
101 - 250 Accounts
$1.25/account
251 - 500 Accounts
$1.00/account
501 - 1,000 Accounts
$0.75/account
Over 1,000 Accounts
$0.50/account
Other popular software reviews