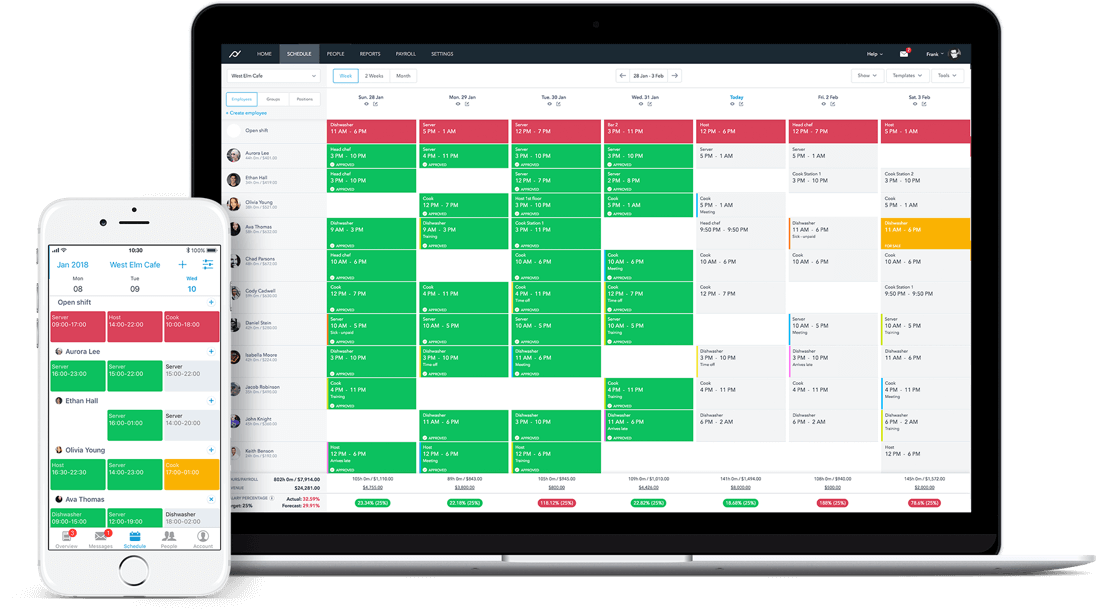 The main benefits of Planday are its stable functionalities, general usability, and great integration. Here are more details:
A lot of benefits come with using Planday, first and foremost being that managers can avoid being overwhelmed by employee schedule management. With Planday, employees can have a bit of autonomy when it comes to their schedule, freeing up some of the managers' time, so they can attend to other matters. This also gives them an unfettered view of their employees' availability.
Creating and changing schedules is easy with Planday's drag-and-drop interface. Planday can even be used to collaborate with employees to come up with a schedule that works for everyone and deters absenteeism and low productivity. There is no manual input required and Planday stores all workforce and payroll information in one place so trends and opportunities can be detected and irregularities fixed.
A working schedule can easily be copied and pasted over to next week. Planday also lets managers look into employee hours, employee communication, vacation requests, payroll, and shift-swaps. Other tools offered include ones related to time management, payroll management, communication, and reporting. Managers receive payroll forecasts as well as notifications on underperforming employees.