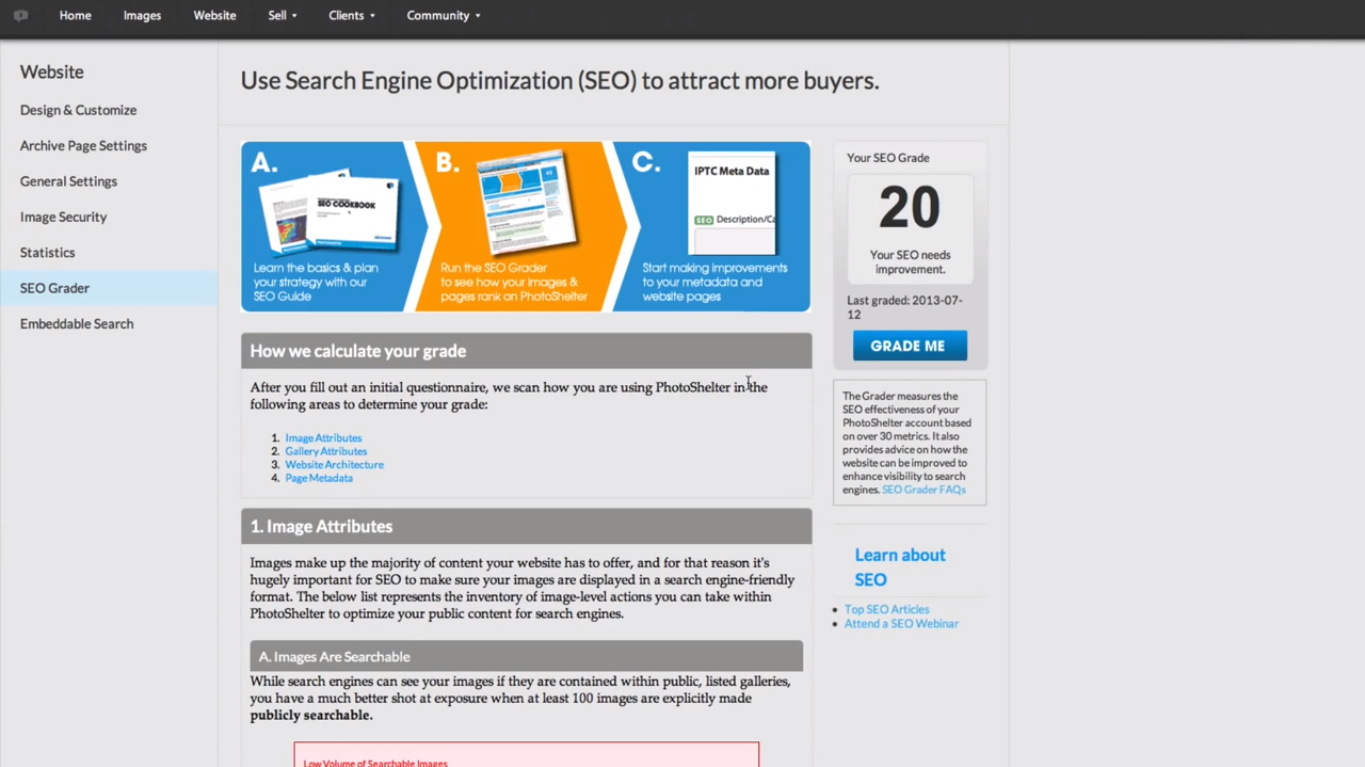 The main benefits of PhotoShelter are its website-building capability, its backend engine that offers full control to photographers, and its user-friendly controls.
PhotoShelter is a first-rate e-commerce platform targeted to professional photographers. This allows them to create and design their own sites where they can showcase their work and attract more customers.
To start, photographers need to upload their works to PhotoShelter. The process is easy, as there are no limitations to the file size. This means that users can offer high-resolution or even heavy raw images.
Additionally, PhotoShelter boasts a backend engine that proffers users full control over their photography enterprise. This means that aside from selling prints, the photographers can sell bundles, digital copies, and stock photos that are either royalty-free or with license fees. And to ensure the smooth and secure exchange of currencies, PhotoShelter integrates with PayPal, Stripe, Authorize.net, and Netbilling.
Beyond PhotoShelter, photographers' works are protected. That is because it can add watermark to photographs to make sure they are not used with ill intent. Apart from that, the solution also enables users to open or restrict access to their files or share them in private with prospective buyers.