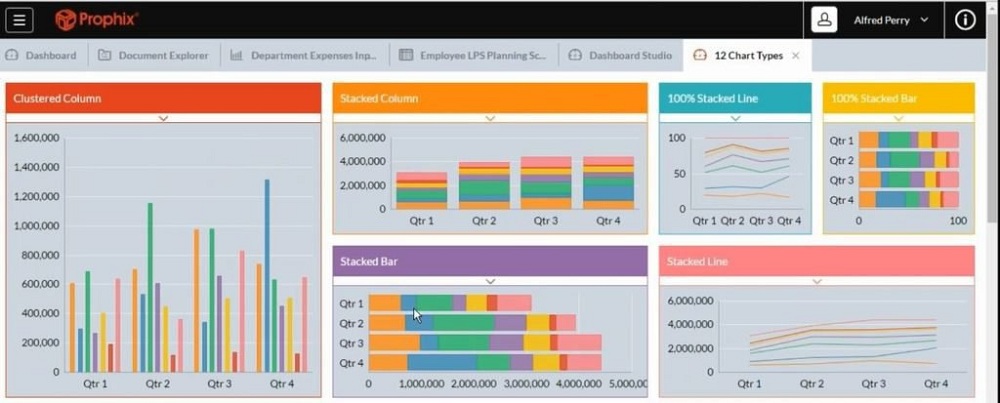 The main benefits of Prophix are the features and tools it provides to streamline financial data-related processes, ease of use, increased efficiency of users in relation to financial workflows, and more effective data management, analysis, and manipulation. Here are more details:
Improves quality of processes related to financial data
Prophix is brimming with features that aid its users throughout the world in gathering, comprehending, and finding value to their financial information. This results in the system enhancing the quality of processes related to financial data such as management reporting and analysis, financial consolidation, planning, and budgeting. With this, users are able to make a more stable and brighter financial future for their businesses.
Easy to use
The system is designed for easy and straightforward operations, which is evident from its highly familiar interface that is very similar to a spreadsheet. It is also developed with multiple users roles at its core. Furthermore, the system is an all-in-one package that provides education, professional services, tech support, and products to users.
Enhances financial workflows efficiency and accountability
Prophix is equipped with tools for financial and data analysis to aid in business process accountability. Access to important information can be granted to critical personnel and external and internal stakeholders. Thanks to this, users are more efficient when it comes to financial workflows such as planning, reporting, and budgeting.
Facilitates in data processing
The system helps users perform data management, analysis, and manipulation in an accurate and timely manner. That is because they can configure the software to automatically deliver budgeting requirements such as cash flow, balance sheet, and income statement straight to their desktops.