Periscope is a live-streaming app created by Joe Bernstein and Kayvon Beykpour in 2015. Back then, there were only a few apps dedicated to live-streaming and the demand for it was continuously increasing due to its popularity.
The app was officially launched on March 26, 2015. However, the release for Android came a little later on May 26, 2015. According to various articles, Twitter wanted to acquire the app as part of its efforts to increase its user base and revenue. After the acquisition, Periscope became an integral part of Twitter by serving as the social media platform's exclusive live-streaming app. Today, there are millions of broadcasters and streamers using the app and this article will discuss various statistics related to that.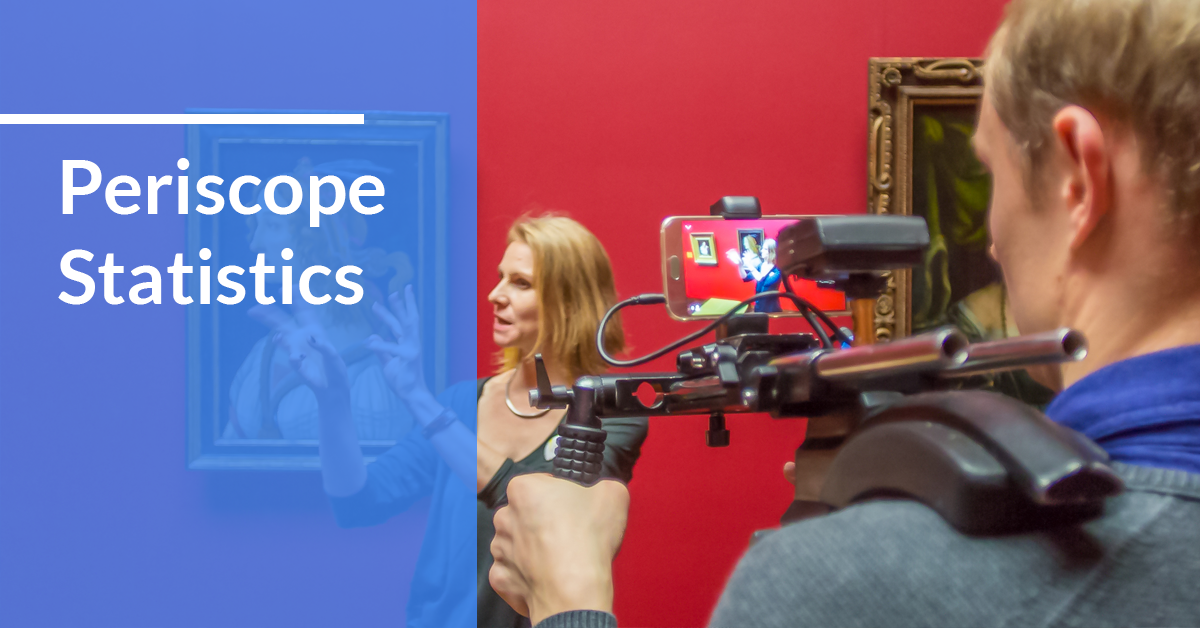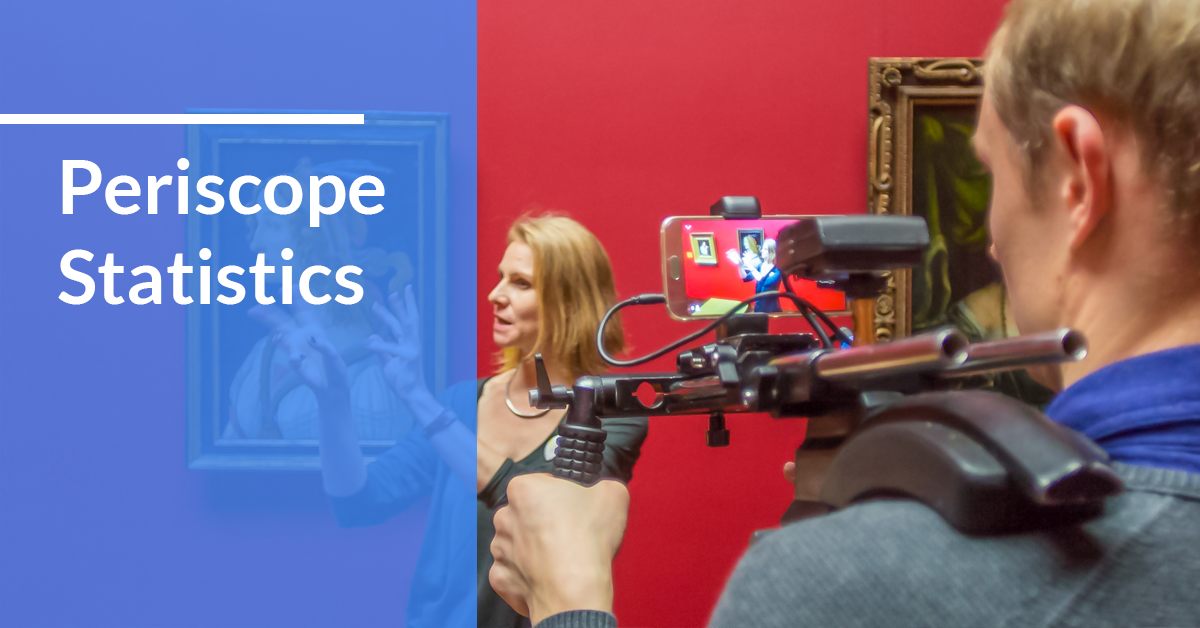 Periscope Statistics Table of Contents
Periscope User Demographics Statistics
Since launch, Periscope has continuously grown its user base, and the majority of them are aged between 16 and 34. This is an indicator that the majority of video content creators and consumers tend to skew on the younger side of the scale. Additionally, the presence of women on the app can be also considered as notable. These data can be beneficial to businesses whose target market matches the app's user base.
Periscope has 10 million users
1.9 million is the number of daily active users on Periscope
75% of Periscope users are aged between 16 and 34
29% of Periscope URLs are posted by women
Only 1% of Internet users aged 16 to 64 use Periscope
Periscope Usage Statistics
Periscope allows you to broadcast live through your mobile device with which anyone on Twitter could join and react to the video, providing interaction. After the broadcast, these videos stay up to 24 hours for others to see and a copy is also saved on your mobile device.
The emergence of Periscope attracted flocks of content creators and viewers. Millions of broadcasts that have happened stayed in-app and are currently consumed by hundreds of thousands of viewers daily. The potential for this app is boundless, even the US Congress have used Periscope to broadcast their sit-in back in 2016.
There are over 200 million broadcasts in the app
Over 40 videos are watched by users per day
350,000 hours of video content is streamed daily on Periscope
In 2015, users watch an average of 40 years worth of video daily
Users watched an average of 110 years worth of video daily in 2016
US House Democrats' June 2016 sit-in was viewed over 1 million times
Periscope Online Statistics
Periscope has an app dedicated to it which is why it came to no surprise when its performance in terms of website traffic was a little underwhelming. Since launch, only 2.2 million have visited the app's website. On the other hand, the app has been downloaded over 50 million times on Google Play alone.
The app's churn rate is at 55%
There are 4.3 million monthly active iOS users on Periscope
Only 1.2 million monthly active users are on Android
To date, there are 2.21 million people who have visited the app's website
On average, Internet users visit and stay on the website for 11 minutes and 46 seconds
Periscope has been downloaded over 50 million times on Google Play
Periscope Company Statistics
Twitter utilizes the live-streaming app as a tool to attract content creators into signing up on the social media platform. And as a subsidiary, Periscope is not directly responsible for increasing its parent company's revenue. This is why it is not surprising that Periscope employs less than twenty people—mostly developers.
Twitter reportedly spent over $86 million to acquire Periscope
The company's headquarters is in Saint Paul, MN, United States
Currently, there are 19 employees in Periscope
In 2018, annual revenues from Periscope was estimated to be between $72 million and $144 million
Periscope in Business Statistics
Streaming should be considered by many brands, especially in a time of quarantine and pandemic. There are many more benefits to live-streaming than you might initially think. For one, it allows your brand to become relatable to the consumers. By involving the public in behind-the-scene actions, it gives other faces to your brand and promotes rapport between you and your market. Additionally, live-streaming apps like Periscope can also be used in product demos, tutorials, webinars, coverage of live events, and more.
15% top brands on Twitter use Periscope
Periscope is available in 25 languages
Periscope: What Lies Ahead?
Periscope has seen better days. Unlike the first couple of years after its launch, the app has now slowed down in terms of growth. One of the proofs to back that claim is the stagnant data from its parent company, Twitter. Since 2016, the company hasn't updated Periscope's data.
Fortunately, the app still has a dedicated and loyal user base. To date, there are still millions of active daily and monthly users who create, broadcast, and interact with videos on Periscope.
The statistics above are not only meant to inform but to give you an idea of the value that live-streaming can give you. Also, taking advantage of opportunities these apps give can boost your business ahead of the competition.
Periscope and other similar apps are a great way for your brand to connect and interact with your viewers. Take note that there are many ways you can approach this. You can collaborate with popular content creators to reel in crowds. However, just make sure that the content your broadcasting is something new that can pique the interest of the audience.
---
References:
How Periscope should redesign its interface to reduce abuse

Musical.ly's Live.ly Is Now Bigger Than Twitter's Periscope on iOS (Study)

SimilarWeb | Periscope.tv

Google Play | Periscope

Twitter's Periscope broadcasts 200 million streams in its first year

Twitter's New App, Longer Vines And A $200 Million A Year Opportunity

How To Use Periscope for Business

Periscope.tv | About Us

Why Messenger Users Don't Need Facebook Accounts (Infographic)

Here's How Twitter Is Looking To Monetize Periscope

Facebook Live and Periscope: Live Streaming by The Numbers