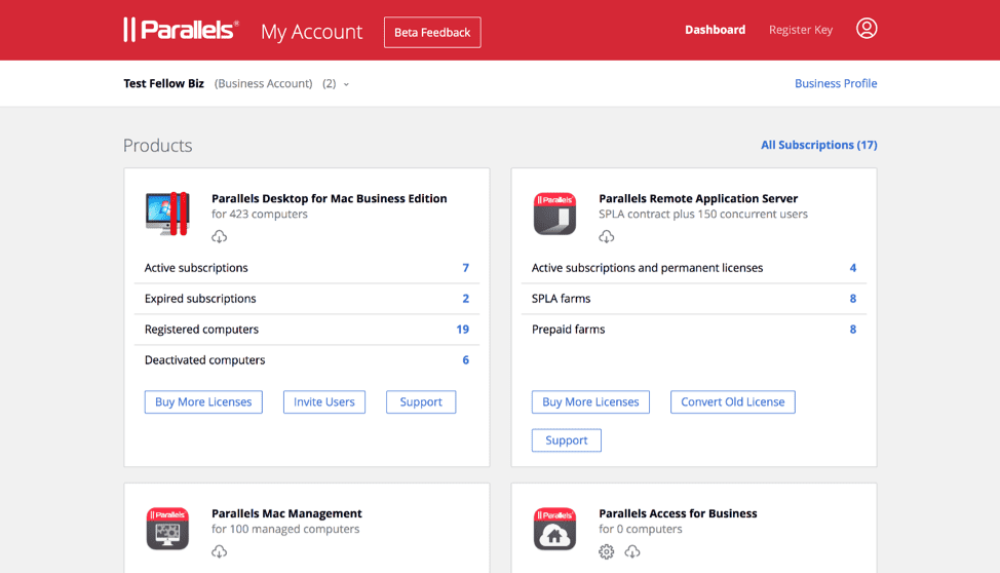 The main benefits of Parallels RAS are data security, application containerization, flexible and scalable architecture, fast UX, and flexible deployment. 
Data Security
Parallels RAS helps protect your data from hacking and other malicious activities. It is reinforced with FIPS (Federal Information Processing Standards) and SSL (Secure Sockets Layer). The vendor also offers a 2/multi-factor authentication for extra defense. It has client policy and granular access filtering, as well as a monitoring and reporting engine so that you know who previously accessed your data. Another way that it adds security is by centralizing and managing data access to avoid data leakage. 
Application Containerization
The app features application containerization provided by Turbo.net and Microsoft App-V. The benefit of this is that you can run different applications from multiple computers without having to launch a virtual machine. You can truly appreciate this feature when you are able to run Windows apps on Mac, Mac apps on Linux, and even use touch-based UI found on tablets while accessing remote desktop files and software.
Flexible and Scalable Architecture
Parallels RAS has a flexible architecture that can quickly adjust to workplace changes and a scalable architecture that can handle increasing workloads. This is useful when your company uses new applications or different types of computers. For better business management, you can check our article on business management software to learn more about platforms built for it.
Fast UX
With Parallels RAS, you can transform any desktop application into a mobile app or access it in the browser. You can even use touch on touch on touch-based devices while on remote access. The app features a fast user experience that is sometimes lacking in other remote access software. 
Flexible Deployment
The app also has flexible deployment. Parallels RAS can be deployed in the cloud, private, or a hybrid of the two. on Microsoft Azure and Amazon Web Services (AWS).