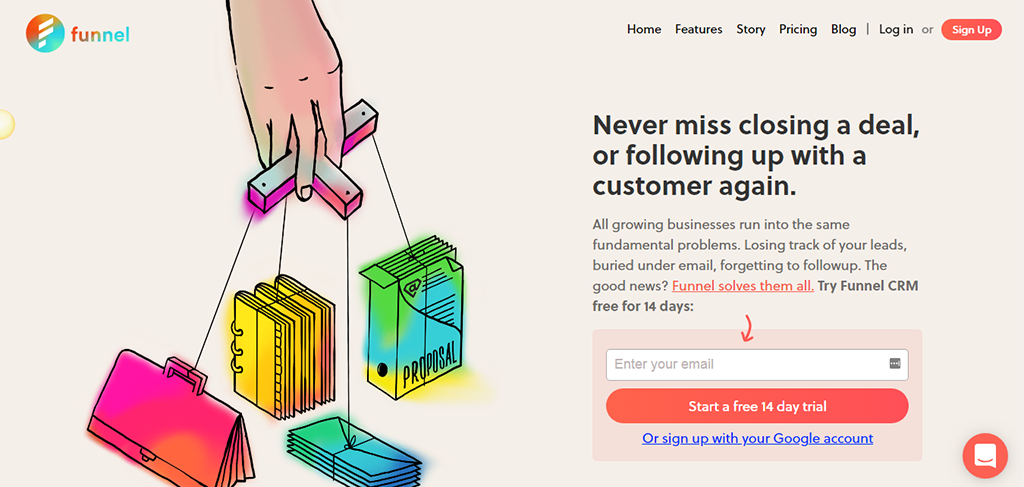 Funnel CRM provides you with the tools you need to track your leads and manage your sales processes. These are the main benefits you'll get from this software:
Creating contact forms with ease
Reading Funnel CRM reviews shows you that it simplifies the creation and integration of contact forms in your website. You only have to copy-paste a code snippet on your site to embed it in a web page; no coding or technical knowledge is necessary. But if you have HTML skills, you can also code your own form for more control over styling and markup.
Optimizing emails
If you are not into forms, you can opt to have a special email address by Funnel CRM. Customer's messages are sent here and converted into deals. It also integrates with your Gmail or Google Apps account. It syncs messages and lets you reply right from Gmail where it will be sent in your Funnel thread so you don't have to open multiple apps at once.
Managing deals, proposals, and contacts
Most Funnel CRM reviews also reveal that the tool separates work-related messages from your inbox in "deals" for inquiries about potential deals, services, and products. It also automates the entry of your customer information based on the forms they submitted so you don't have to manually enter them. Furthermore, it takes care of professional-looking proposals with rich messages, quote and estimates, and images.