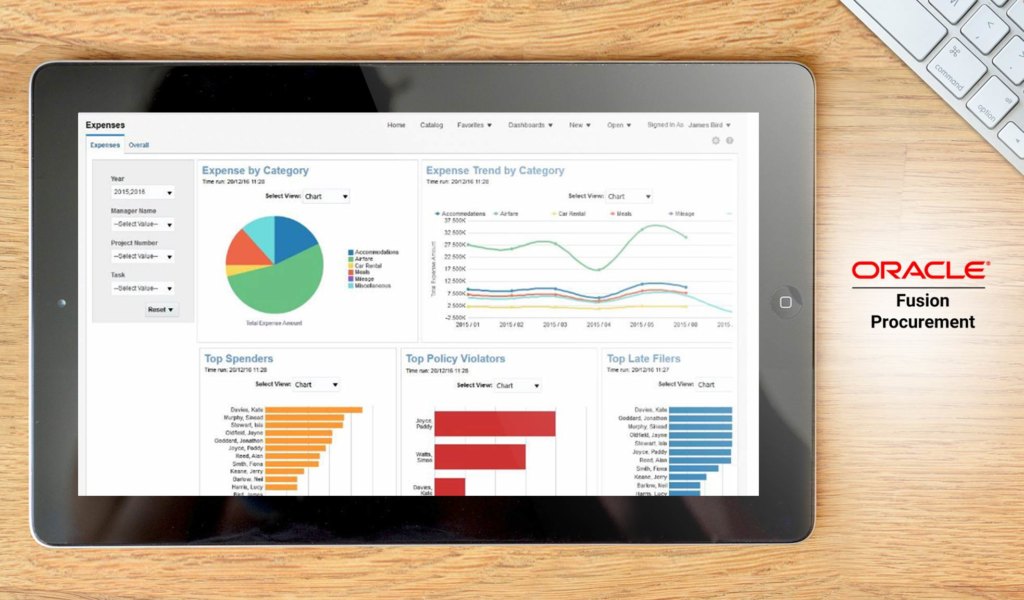 The main benefits of Oracle Fusion Procurement are its self-service procurement, advanced analytics and dashboards, and supplier portal. Read on to understand further.
Oracle Fusion Procurement allows you to introduce and employ financial and performance improvements using strategic sourcing while eliminating challenges like poor visibility, data bottleneck, and compliance gaps. The solution offers business intelligence that procurement experts needed to see the opportunities that help improve savings and grasp understanding toward expense patterns, supplier performance, and employee spending.
With its advanced analytics, you can discover the best possible opportunities, provide performance and metrics indicators across heterogeneous systems, and follow the trends. Oracle Fusion Procurement makes it possible for you to collect and consolidate watchlists and worklists and see the areas that need your attention.
With Oracle Fusion Procurement, capitalizing on opportunities is made even easier. The software offers dashboards that are explicitly designed according to the role and help prioritize procurement steps and actions. Through its sourcing management and integrated contract management, you can negotiate enforceable agreements. You can appreciate the full visibility it provides and the software does this through the combination of e-sourcing with universal contract repository, contract standards, and universal search.
So if you are still searching for a procurement solution that can help you negotiate better, spend smarter, and collaborate more effectively, then Oracle Fusion Procurement is an excellent choice.