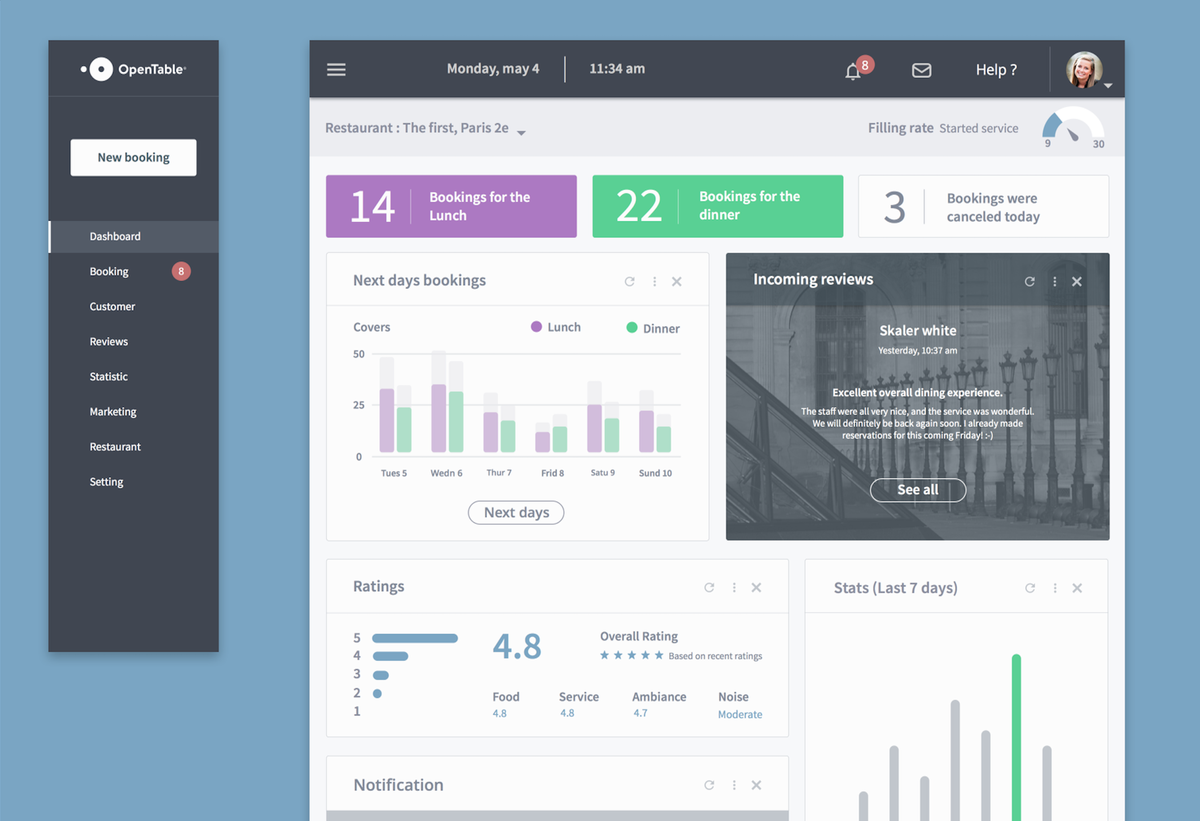 The main benefits of OpenTable are it enables customers to book reservations conveniently, it supports various devices, and it helps you manage free tables better. Here are the details:
Restaurants always want the best technology to make reservations easier than checking message inboxes. Many restaurants trust OpenTable as this tool accepts modern technology strategies and is greatly credited for improving business growth. This app provides unquestionable benefits for both the restaurant business and its customers.
Restaurants looking out to increase the number of their customers will find the app to be greatly useful due to the convenience it can afford to customers using it. OpenTable is simple to use for customers when they book reservations and there is no reservation fee needed. When customers book their reservations from OpenTable, they are rewarded with points, which can be exchanged for discounts for affiliated restaurants.
Lastly, the software allows restaurant managers to exactly know their free tables and fill them up accordingly. This process allows the restaurant to have an efficient reservation process and prevents internal miscommunication problems that may cause losing some bookings. Customers will now be more likely to eat out without experiencing long lines and having their reservations flubbed by any problem. The speed and smoothness of the process allow you to greatly satisfy customers and generally improve the business.