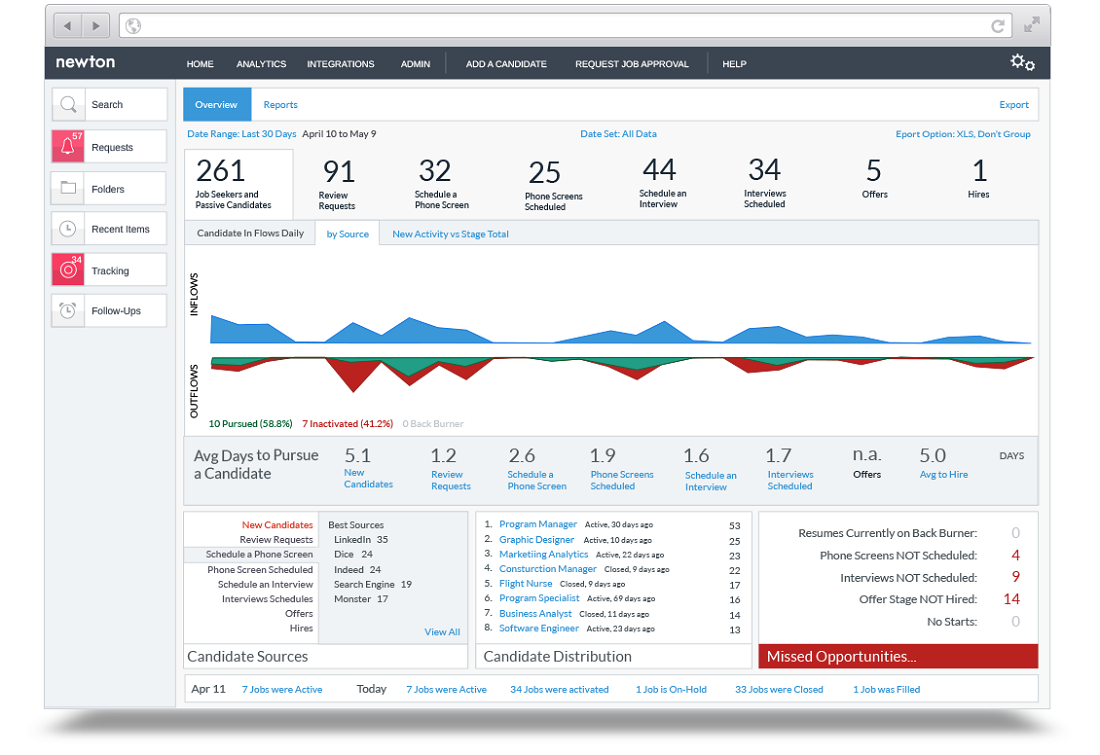 The main benefits of Newton Software are its capability to turn the hiring process of a company into a smarter and simpler one, cross-platform compatibility, complete control over recruitment processes, and adherence with recruitment policies. Here are more details:
Simpler and Smarter Hiring Process
By utilizing Newton Software, complex hiring processes are eliminated. Regardless if users are running a mid-sized enterprise or a small business, the system provides them with a smarter and simpler hiring process that can be easily introduced to their existing workflows.
Cross-Platform
Newton Software ensures that users can easily access the job vacancies, read the resumes, and evaluate the applicants regardless of where they are. This is thanks to the system's cross-platform architecture which allows it to be utilized in tablet, smartphone, and desktop at any time. This makes it an ideal hiring tool for managers who are always on the go. This is also a perfect fit for recruiters who must assess applicants even if they're away from the office.
Total Control of Recruitment Lifecycle
The system grants users with control over their entire recruitment lifecycle by providing them with complete visibility into the applicant's pipeline. This helps them in determining the skills, qualifications, and other essential information about the candidate. Managers and recruitment personnel can easily filter and trim down the candidate list so that only those who have satisfied the business requirements will remain.
Compliance with the Recruitment Policies
Newton Software aids companies in ensuring that they are adhering to the recruitment regulations and policies. For safety purposes, the system comes with built-in OFCCP/EEO compliance function which aids users in keeping up with the latest and best practices regarding processes.