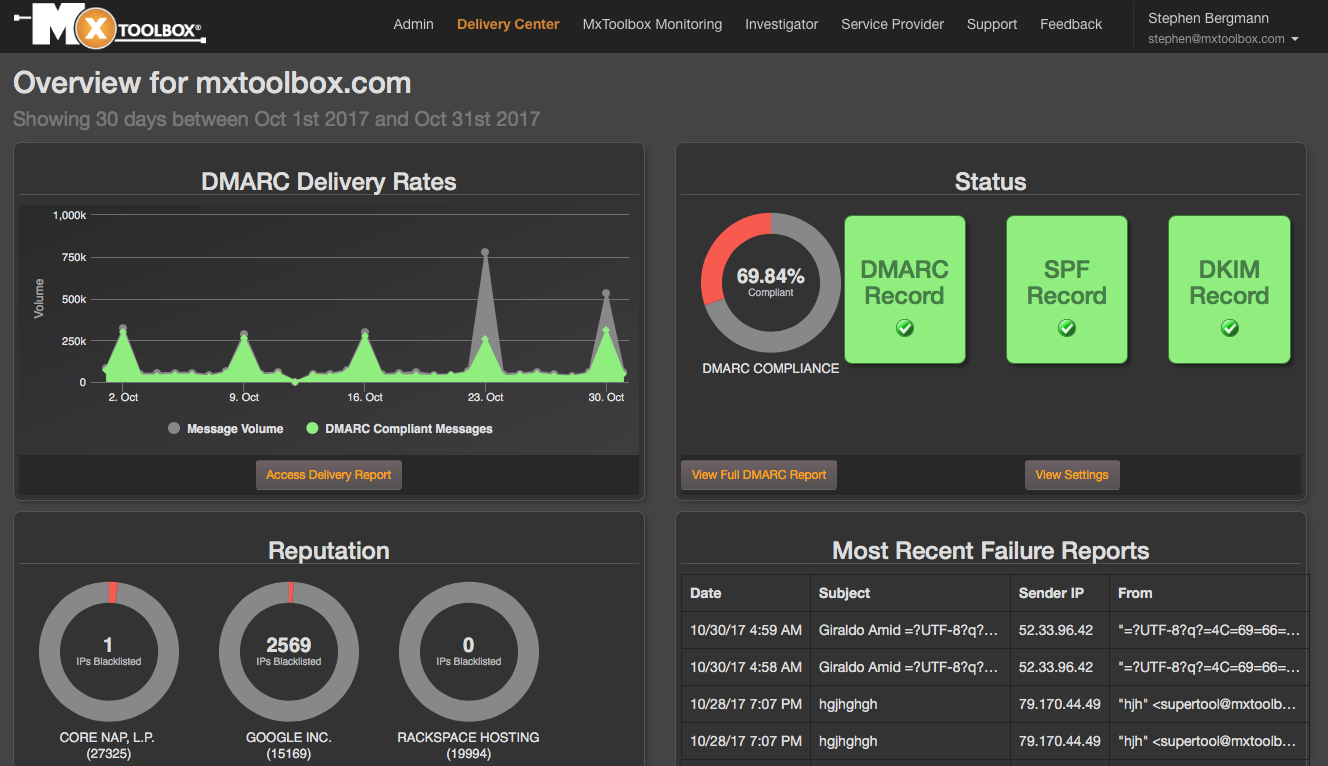 The main benefits of MXToolbox are its wide array of diagnostic tools, domain health monitoring functionality, MXRecords diagnosis, mail flow monitoring capability, and blacklist monitoring. Here are more details:
All-in-one Diagnostic Tool
MXToolbox provides a wide array of tools that eliminate the need to reload or visit other pages in order to perform fast check up on the server as well as its environment. Its capabilities help in identifying issues in real time and handling multiple network monitoring,
Domain Health Monitoring
Domain Health Monitoring executes hundreds of domain tests, network performance, and emails to make certain that the system's performance is at its best. The system sends the domain results in reports, which highlight all the crucial areas that need urgent solutions.
MXRecords Diagnosis
MXToolbox comes with a capability to diagnose MXRecords after a user makes changes in their website's DNS. This helps users ensure that everything is in order prior to the website's launching. The tools are also easy to use, allowing MXToolbox users to diagnose all DNS related issues and web/domain networking problems easier without the need to go through extensive training just to familiarize themselves with how the system works. Moreover, it keeps tabs on the records of DNS and sends notifications or alerts when it discovers a potential risk such as DNS hijacking.
Ease of Operating a Mail Server
With this system at your disposal, you will less likely deal with difficulties when it comes to operating a mail server. This software comes with mail flow monitoring capability that offers an end-to-end, round-trip testing of the email server to diagnose all problems before they cause havoc in the system.
Blacklist Monitoring
Last but not the least notable feature of MXToolbox is its blacklist monitoring functionality. With this feature, users can keep track of more than 100 domains as well as IP blacklists. It also notifies customers when there are potential deliverability problems.