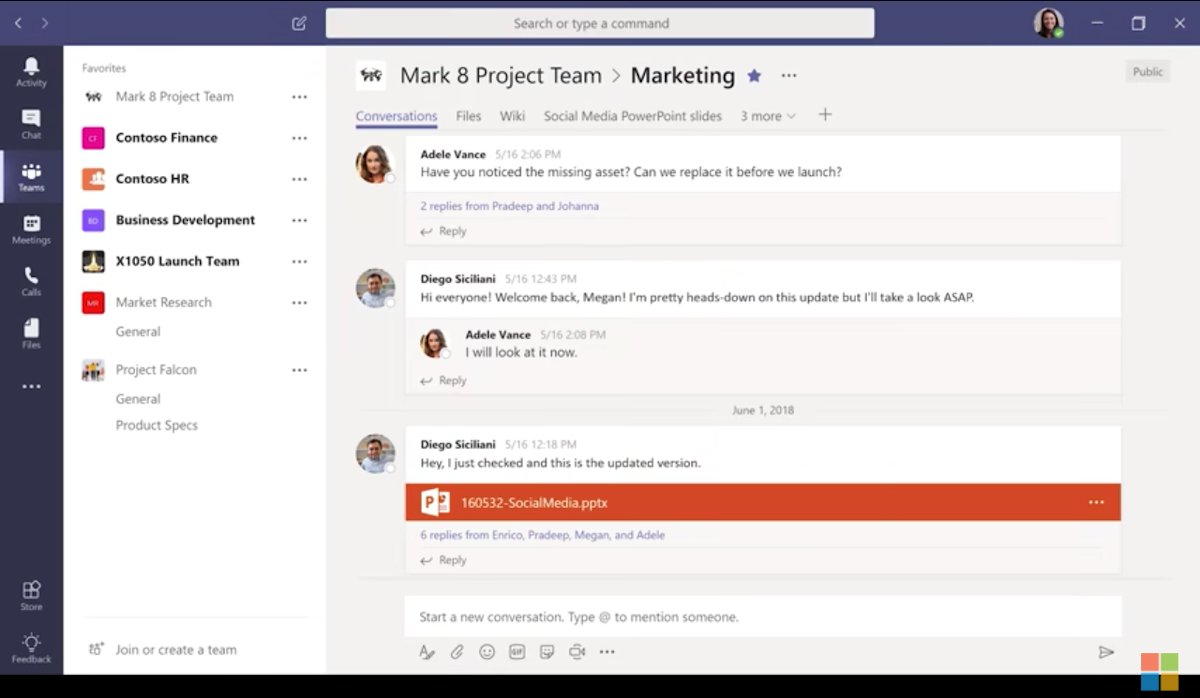 The main benefits of Microsoft Teams are secure and private collaboration, central hub for teamwork, teams stay connected, multiple integrations, and meets regulatory and industry standards. Details of each benefit are as follows:
Secure and private collaboration
Microsoft Teams provide privacy and security controls to ensure that only those who are allowed in your meetings can get to attend. Measures include multi-factor authentication, Secure Real-time Transport Protocol (SRTP), and data encryption in transit and at rest.
Hub for teamwork
Microsoft Teams present a centralized location for all communication between team members, replacing email with a chat-based workspace within Office 365, enabling users to collaborate on documents directly within Teams and communicate via conference calls.
Stay connected
Especially in situations where teams are always on the move or assigned in different locations, Microsoft Teams let you stay connected and have access to team resources. You can instantly communicate with peers while staying in control with documents and files via the Microsoft Teams' mobile apps.
Multiple integrations
You can extend the functionality of Microsoft Teams by integrating with more than 130 productivity, office applications, project management, survey, and other apps. In addition, you can integrate your own apps through the open API capability and boost your capabilities even more.
Meets regulatory and industry standards
Microsoft Teams is a collaboration software that values the need to keep information private and used only for its intended purpose. That's why the software is compliant with over 90 global, national, regional, and industry-specific regulations, including HIPAA, GDPR, FedRAMP, SOC, Family Educational Rights and Privacy Act (FERPA), and other standards for the security of students and children.