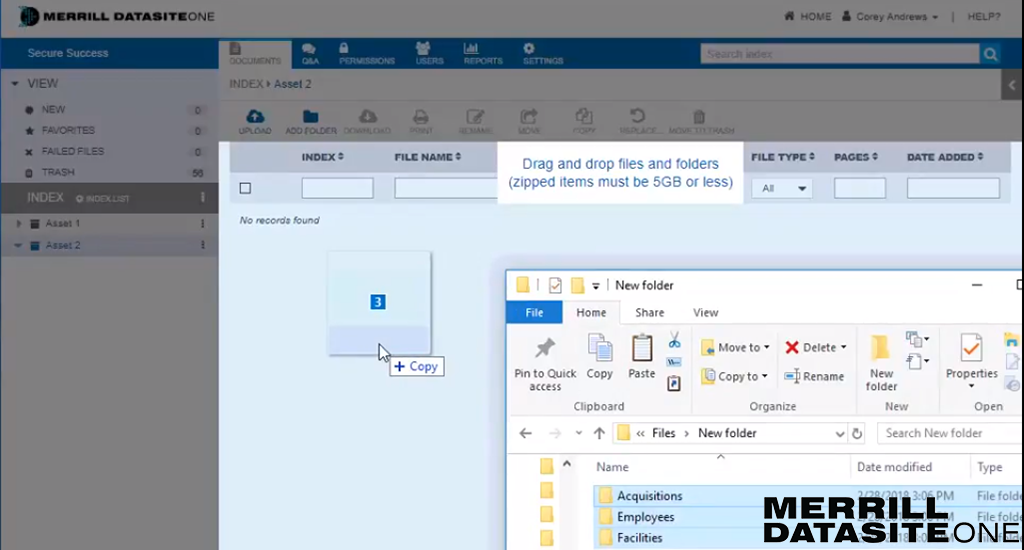 The main benefits of Merrill DatasiteOne are fast ROI, organized documents and quick search, and granular permissions. Here are the specifics:
Fast ROI
Merrill DatasiteOne can be set up easily. In less than two hours, you can begin using the system, allowing you to transfer company data into a more private and secure location. After all the files are completely transferred, you can set permissions to principal authorities of your organization so they can start using virtual data in making transactions. Through this, you can acquire ROI rapidly.
Organized Documents and Fast Search
The key to quick file retrieval is the efficient management of folders and documents and that is something the professionals behind the software understand. To make this possible, Merrill DatasiteOne comprehensively indexes every chunk of data in the database so you can easily find the information you are looking for no matter how complex your search terms are.
Granular Permissions
Merrill DatasiteOne lets you set strict access to your sensitive company data. You can control who can view, download, and print your data and it allows you to track who accessed what data and when. This ensures that only the key or approved personnel can edit data and conduct transactions for the company.