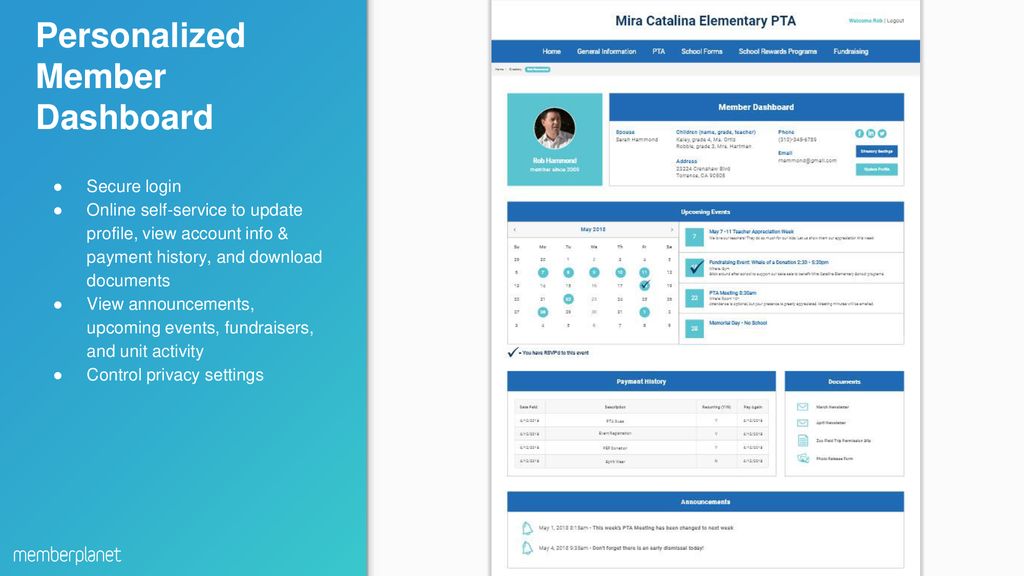 The main benefits of memberplanet are its event planning capabilities, efficient handling of group's branding, comprehensive feature for nonprofit organizations, effective email campaigns, and group messaging features. Here are more details:
Event Planning
memberplanet offers robust even planning tools that can boost the attendance and engagement of simple donation and event sites. The organizations can share photos about the events, manage RSVPs, sell tickets, and send email invites. With the app in possession, there would be no need for spending for a party planner.
Streamlined Group Branding
The platform supports the promotion of the organization's branding. They can easily make email newsletters, branded payment forms, and surveys. There are templates available that can be customized with unlimited flexible fields. Users can view responses and tracking data in real-time.
Robust Solutions for Nonprofits
memberplanet is capable of promoting participation and awareness of users' cause. The system can showcase the top supporters and donors, regardless if they're businesses or individuals. They can also gain more engagement or even go viral by sharing their events and campaigns via the social media platform.
Email Campaign Management
Organizations won't have to hire programmers in order to create a stunning HTML email campaign. That's because there are templates and color palettes available that can be customized and deployed within minutes. Users can also save the custom template for future re-use if they like its outcome. There are real-time reporting as well which provides users with information about the number of people that have opened the emails, the individuals that have clicked the links, and the data needed for gaining a better reach of their audience.
Group SMS
memberplanet allows users to skip phone tree and simply communicate with everyone all at once through the group text message feature. They merely have to register the phone numbers with their own area code quickly and then send an SMS message to some or every member on their phone.