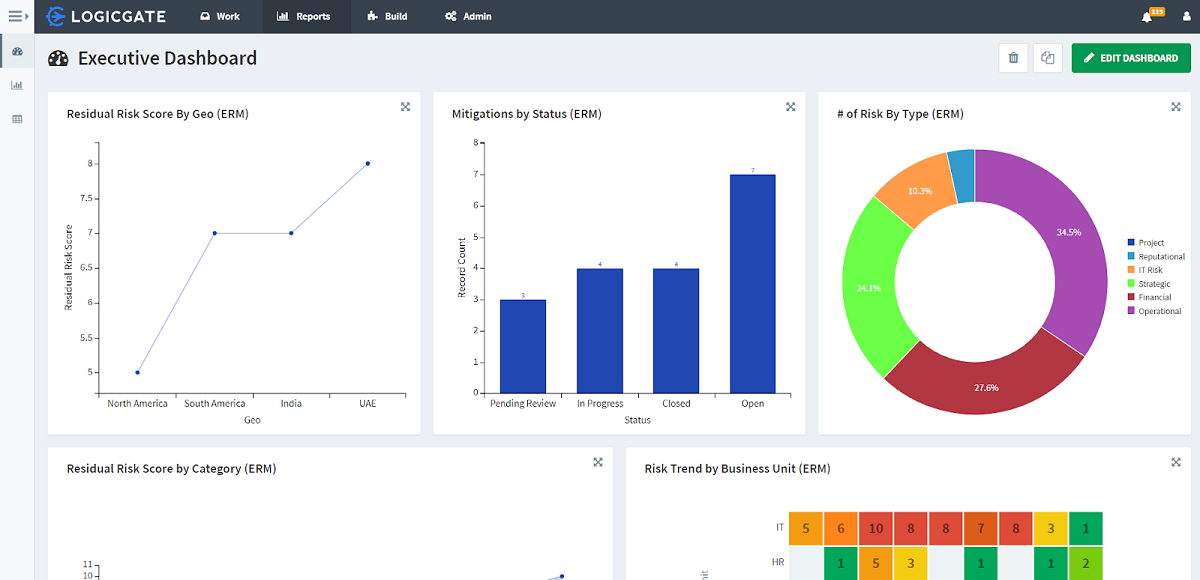 The main benefits of LogicGate are its automatic notifications, a wide array of functionalities, and a dynamic task creation module. Here are more details:
Automatic Notifications
One of the features that users will surely find helpful in this software is its automatic notification. Once an application has been deployed, the system sends notifications to the users when there is a request for information, document creation, or approval. In addition, the software makes the process of tracking progress and spotting bottlenecks easier so managers can prevent any issue from causing bigger problems for the business.
Feature-Rich Platform
LogicGate comes with an intuitive user interface, feature-rich templates, and more functionality. This system will help you identify, assess, and monitor business risks accurately, access the software's library of predefined tasks including legal, compliance, and regulatory processes, and evaluate performance efficiently and effectively. It also allows users to generate visual reports quickly using the query designer. The reports can help management make smarter and more informed business decisions.
Dynamic Task Creation Module
LogicGate also offers a dynamic task creation module. You can utilize this module to capture almost any kind of data from users, give feedback, approval, and populate forms in a breeze. In addition, the software comes with a simple drag-and-drop interface which makes the process of creating dependencies between input, fields, data along with pages and forms easier.