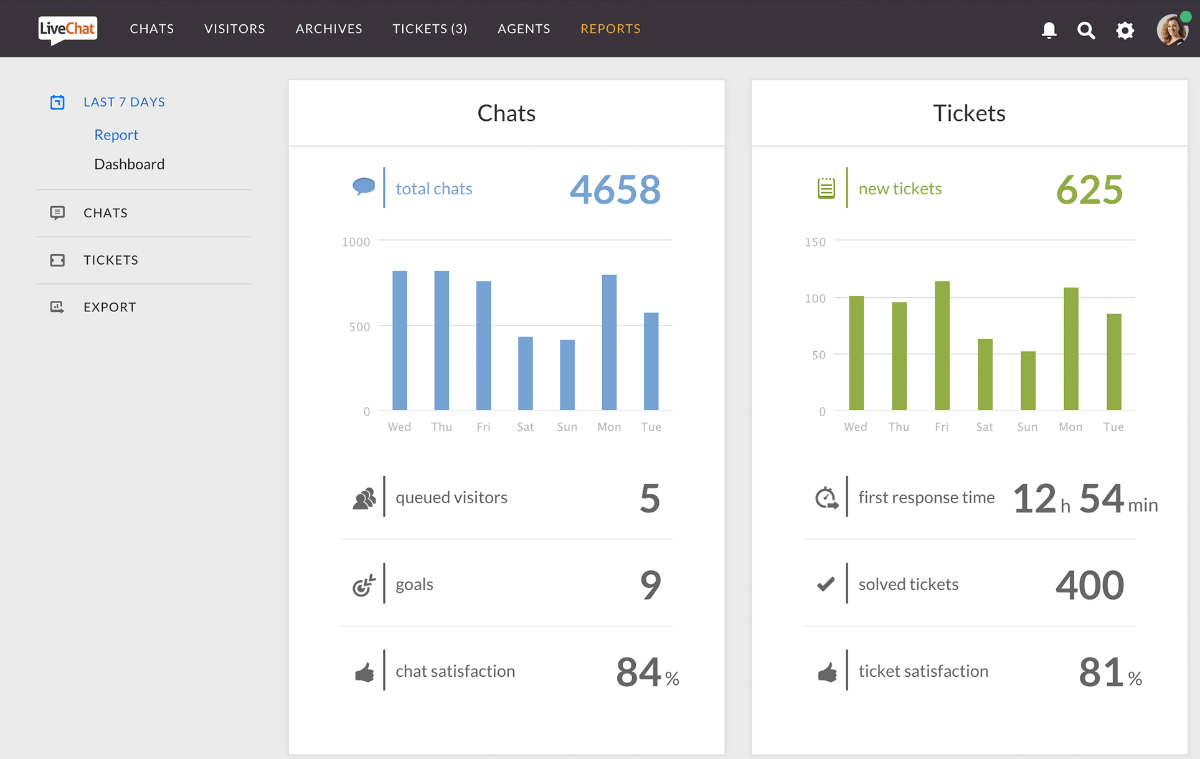 The main benefits of LiveChat are its stable functionalities, language support, and great integrations. Here are more details:
Amaze Your Customers
LiveChat helps your helpdesk agents provide amazing customer support to your buyers. It goes beyond what phone and email can offer as it can do the heavy lifting. Provide quick answers to your customers and eliminate long queues. Thus, LiveChat can enable you to get a substantial edge over your competitors.
Track Your Visitors
LiveChat reviews indicate that the software allows you to track your site visitors in real time. You can find out if they are filling the shopping cart or abandoning it, in which case you can initiate a chat. The advantage is, using LiveChat, one agent can chat with 10 times more visitors than a phone agent.
Insightful Reports
LiveChat can generate reports for each agent and provide data such as number of chat invitations, number of chats, average time spent with a visitor, and more. You can also measure response speed and create strategies to improve your service. You can also get reports on stats such as queued visitors, first response times, and chat duration. Utilize these reports as well as staffing prediction to appoint the required number of support reps to manage all chats. Your customers can also view details such as customer satisfaction levels, achieved goals, and number of chats.
Useful Chat Tools
Agents can view what customers are typing and they can start creating their responses or insert template messages. If needed, an agent can transfer their chat to team members. Utilize chat surveys to learn the needs of your visitors and offer more precise and personalized service. Managers can supervise the chats of new team members to guide them and track their performance. The tickets feature enables agents to close queries that can't be managed via chat.