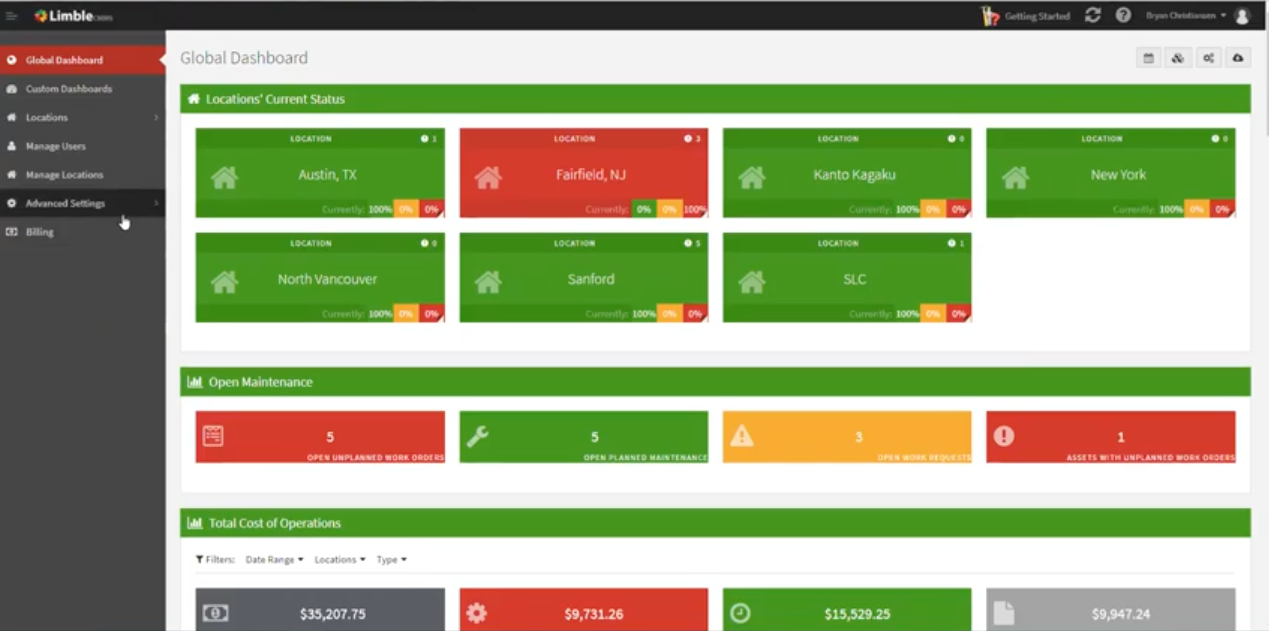 The main benefits of Limble CMMS are cost reductions, inventory and asset management, tracking and reporting, workflow improvements, and mobile maintenance.
Cost reductions
By having your CMMS software run diagnostics and analyze your equipment, Limble CMMS can make recommendations for predictive and preventive maintenance, instead of you addressing repair problems once assets break down. As a result, this not only saves you time and money in prolonged repair costs but also reduces downtime and even potential loss of income.
Inventory and asset management
You can use Limble's Enterprise Asset Management module for parts and equipment tracking, whether for a small warehouse or large enterprise with thousands of assets. The tree structure lets you track and search for any asset you need. You can also view complete maintenance logs to get the status of each equipment.
Tracking and reporting
Limble is an asset management software with an ability to track equipment and maintenance parts to ensure your business that you never run out of what you need when you need it. The system automatically alerts when a part's quantity is low, and as they get used, the inventory gets updated in real-time to reflect the new status. It also notifies you when a part is obsolete or unneeded, which can help you optimize your warehouse space utilization.
Workflow improvements
Limble CMMS makes it easier to handle CMMS with its simplified workflow and intuitive interface. You can choose to track only what you want using completely customizable fields that show only the information you need. All asset information is then centralized in an asset card, so you can get detailed information in a glance. In addition, the software is flexible and allows for customizable and automated reports.
Mobile maintenance
The mobile app version of Limble CMMS provides an invaluable tool to remote employees to correctly diagnose and address concerns for on-site assets. Using an Android or iOS-enabled device, you can view work orders and preventive maintenance jobs, respond to problems and login details, and look up possible solutions and additional information to help solve a problem.