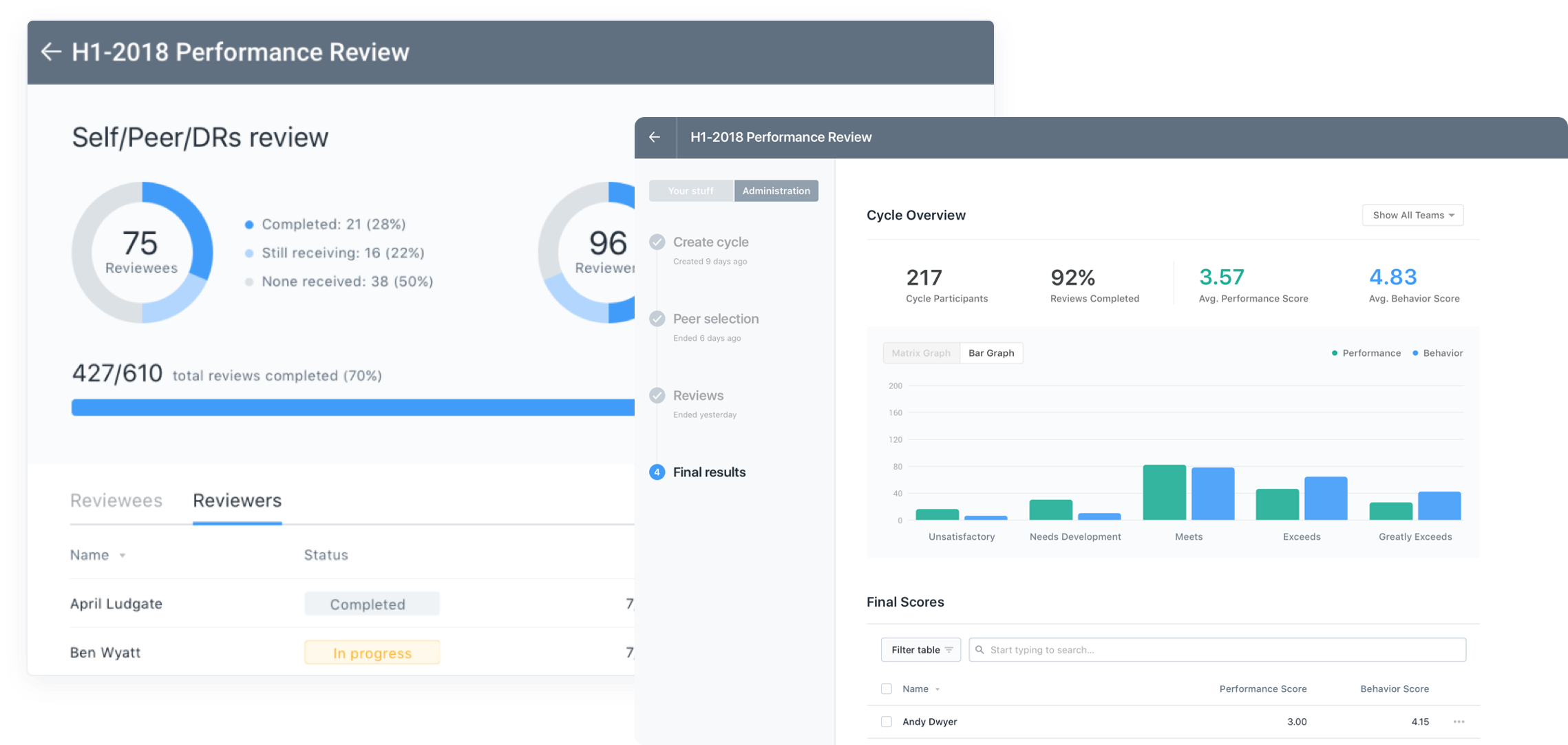 The main benefits of Lattice are,  it promotes better employee engagement, feature-rich, and detailed reports. Here are more details of its benefits.
Lattice allows your HR team and management to connect better with employees. With the application, employee engagement can be increased in the direction of motivating them to perform better. Lattice includes evaluation tools that monitor workers' attendance and performance. These tools can generate very detailed reports based on your HR team's reviews. These reviews can be designed within the application such as customizing the questions and available responses to fit various contexts.
The review module is feature-rich. Firstly, goals and feedbacks are displayed in the review. This gives employees a good idea of the context. Furthermore, these reviews are subjected to powerful analytics to enable management to notice patterns and relationships. Knowing such, they can tweak policies or guide employees to make necessary changes and make a better impact on the organization as a whole.
Employees are also empowered by Lattice to provide feedback easily. This is very important not just to employee development but also for company growth. Knowing the sentiments of employees, management can form a better idea of what is happening in the nooks and crannies of their organizations. The tools allow employees to honestly voice their concerns and opinions easily. This open communication feature allows team members to make constructive criticisms and adjustments based on such.
Lattice reminds employees of the overall context and their significance within it. Their roles are explicitly related to organizational goals. In this way, they would know and feel their significance. Lattice encourages management to display goals and objectives clearly to keep everybody on the same page and on the same side. Using this metric, employee progress can be better tracked, analyzed, and handled. Performance planning and management can be improved with skillful and thoughtful use of Lattice.