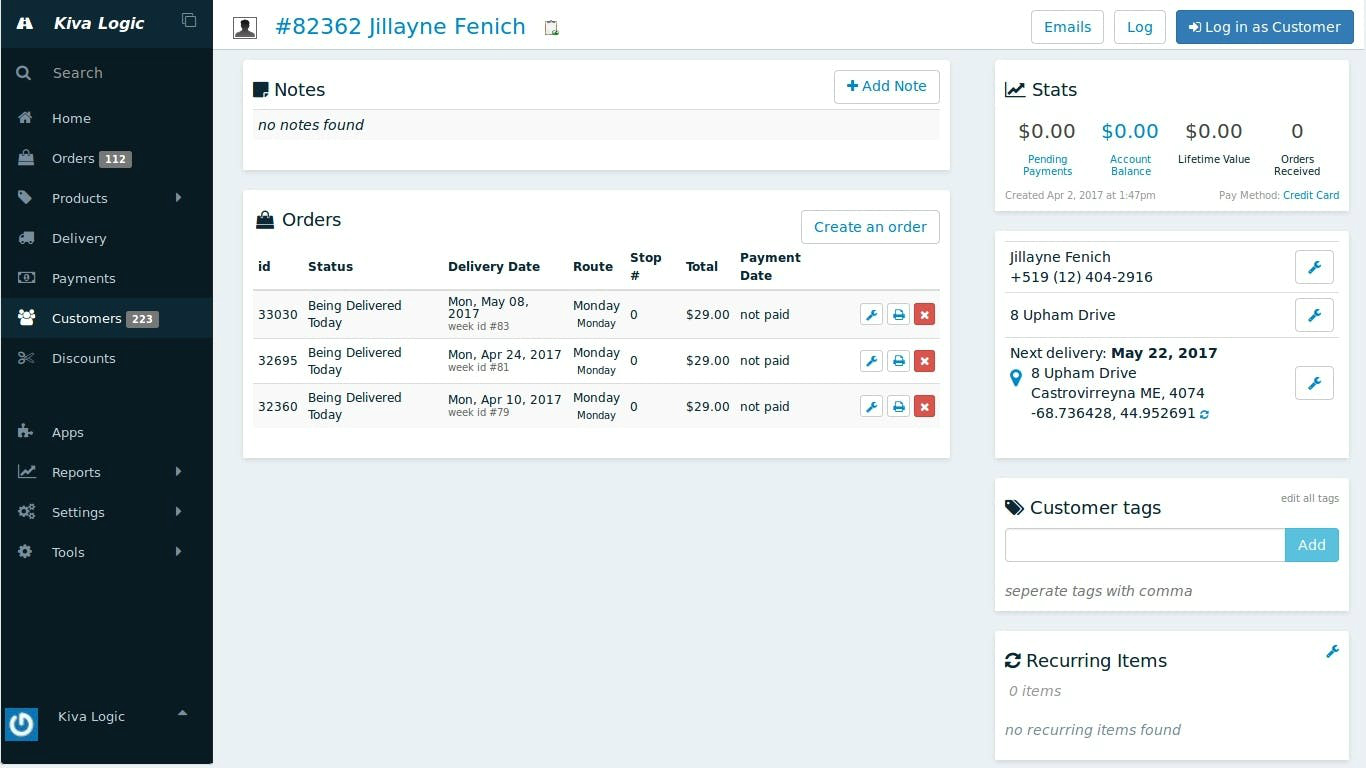 Enhance Efficiency and Delight Customers
Kiva Logic's home delivery management software gives you a customer-facing side to delight your consumers and an admin side that you can use to efficiently handle your business and achieve success.
Custom eCommerce Site
You also get a custom eCommerce site where you can update billing, share promotions, change the prices, and display your products. This responsive website provides your consumers a smooth shopping experience on all popular devices including tablets and smartphones.
Use the Mobile Apps
Kiva Logic offers mobile apps for both Android and iOS devices. These offer push messaging features that you can use to extend your business reach, maximize sales opportunities, and enhance customer management and interaction.
Enjoy Anytime, Anywhere Access
Kiva Logic reviews show that you have the ability to access the platform from anywhere, anytime, using any device. Thus you can easily manage your tasks even on the go. You get the flexibility to address concerns and issues, reply to consumer queries, and view your opportunities as they happen.
Efficient Route Management
For efficient goods delivery, you can identify and optimize the best routes. Organize your deliveries by using shipping labels and route management to ensure your products reach their destinations in good condition and on time.
Multiple Payment Options
Finally, Kiva Logic provides multiple payment choices such as COD, check, and online so that your customers get flexibility in making payments and ensuring you get paid faster.