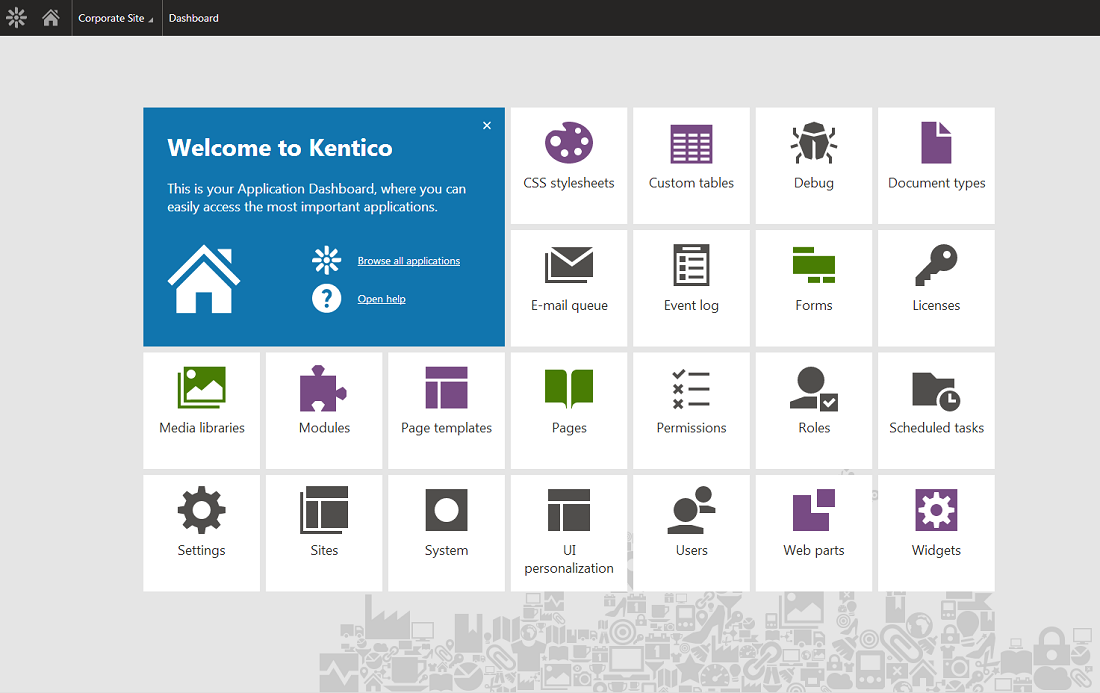 The main benefits of Kentico are its wide array of capabilities for online marketing, e-commerce, and content management, easy-to-use interface, sophisticated features that allow users to customize sites, out-of-the-box functionalities, and reliable support. Here are more details:
All-in-One Software
Kentico is the only online marketing, e-commerce, and CMS platform rolled into one. With many capabilities, Kentico saves businesses from dealing with disparate systems as well as the related costs and hassles.
Easy-to-Use Interface
Despite having many features, the platform is easy and simple to use. It allows company website developers, content editors, and other involved personnel to edit content, update the system, and streamline operations, making them more productive and efficient.
Customization Features
Kentico offers an extensive set of features as well as incredible tools for customization, which encourage creativity and help businesses ensure that their websites are built with the brand and its vision in mind. It also offers advanced scalability features, which guarantee that your business's increasing needs will not outgrow the software. Because of that, it can be your partner in business growth and success.
Out-of-the-Box Functionalities
Kentico provides up to fifty percent more out-of-the-box functionalities compared to other similar systems and technologies. It helps businesses build and implement visually appealing and effective websites faster, whether it is utilized as SaaS or deployed on-premise. The platform also features an open API, which allows users to integrate anything with the system.
Reliable Support
Kentico offers 24/7 support from numerous different locations worldwide and implements a seven-day bug-fix policy.  Therefore, new users do not have to worry about trivial issues because help will be provided when needed. Moreover, the platform provides Double Opt-in Registration options, Module Permissions, User Management. Users can also integrate their open authentication service, their own user database, or utilize any of the standard authentication methods easily.
Open-source web framework
Build web apps and services that run on Windows, Linux, and macOS using HTML, CSS, and JavaScript. Get started for free on Windows, Linux, or macOS.