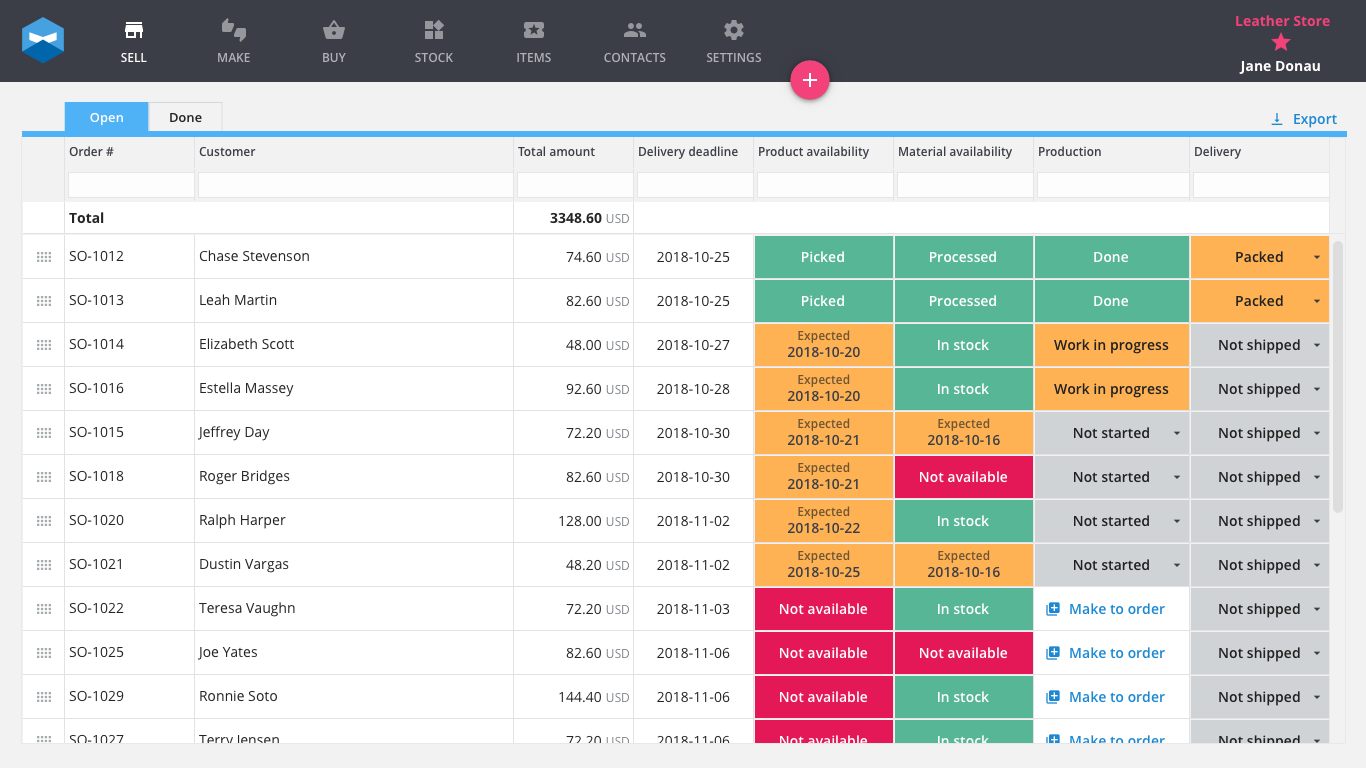 The main benefits of Katana MRP are its inventory management features, great integrations, and mobility. Here are the details:
Katana MRP is a cloud-based software for production and inventory management that helps small-scale manufacturing businesses move on from numerous traditional control systems and clunk spreadsheets.
With Katana MRP's inventory management features, businesses get help with implementing production operations, scheduling manufacturing offers, organizing production recipes, and managing their SKUs, whether they are finished products or raw materials. The user interface is intuitive and has an easy learning curve, making it easy to transition to it from Google Sheets, Excel, and other spreadsheets.
Etsy, Woocommerce, and Shopify integrations help in reaching out to potential clients and customers, as well as with the management of branded online stores. Meanwhile, Quickbooks and Xero integrations help with simplifying payment information, stock, purchase orders, and accounting.
Katana MRP is also very mobile since it is a cloud-based platform. Wherever they may be, at any time of the day, businesses can access their store inventory and use their phone to make important adjustments. Katana's automatic updates also ensure that users are always using the software's latest version.