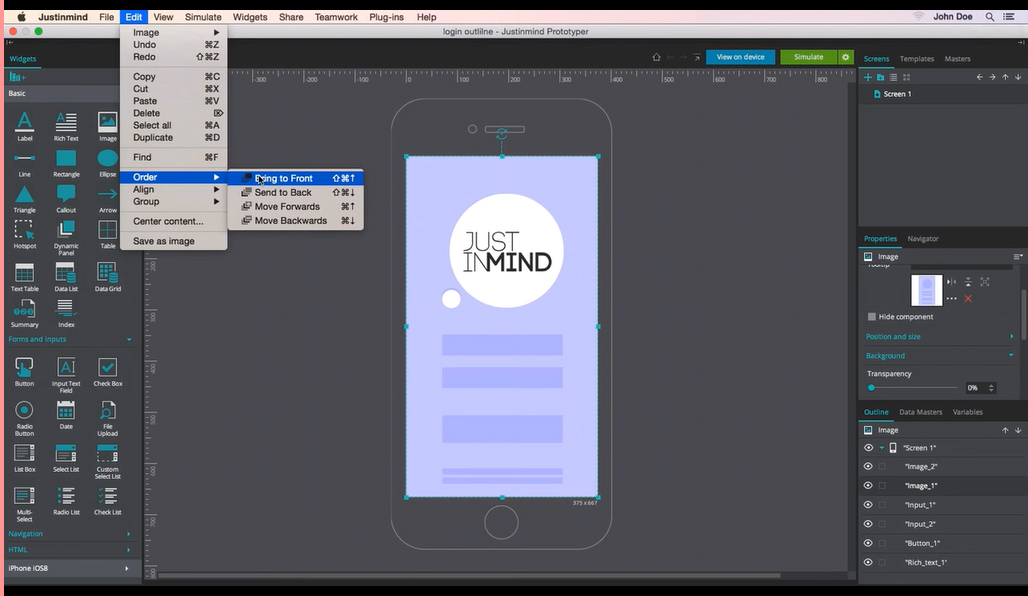 The main benefits of JUSTINMIND are its comprehensive list of tools for creating prototypes, support to the creation of codeless wireframe design, sharing of wireframes and getting feedbacks, reviewer management, AIO package, and smart forms and data grids. Here are more details:
Comprehensive tools for creating prototypes
JUSTINMIND offers all the tools a user needs to create a mock-up or a fully functional prototype of feature-rich mobile and web applications, enterprise-grade software, website products, and more.
Supports the creation of codeless wireframe design
JUSTINMIND enables users to create codeless wireframe designs which include animations, interactions, interactive wireframes, and data. Hence, this platform is an ideal option for those who are looking for a tool that allows them to visualize the design ideas first prior to coding.
Share wireframes and get feedbacks
The platform enables users to share their wireframes with their team members and get feedback. The users can publish the whole wireframe experience in a single click so the customers and other users can provide feedback and reviews.
Reviewer Management
Getting feedbacks and reviews are essential to improving the output. JUSTINMIND features a Reviewer Management that gives users complete control over who can review or even access the prototype. The feature can also be integrated with widely used testing tools.
AIO package
This package includes web UI elements and custom libraries, iOS and Android UI elements. The package integrates with design tools like Photoshop as well as with Google Font. The images also update automatically when you modify them.
Smart Forms and Data Grids
Smart Forms and Data Grids can be instantly tested. Such can also be improved with advanced behaviors, conditional navigation, and personalized experience.