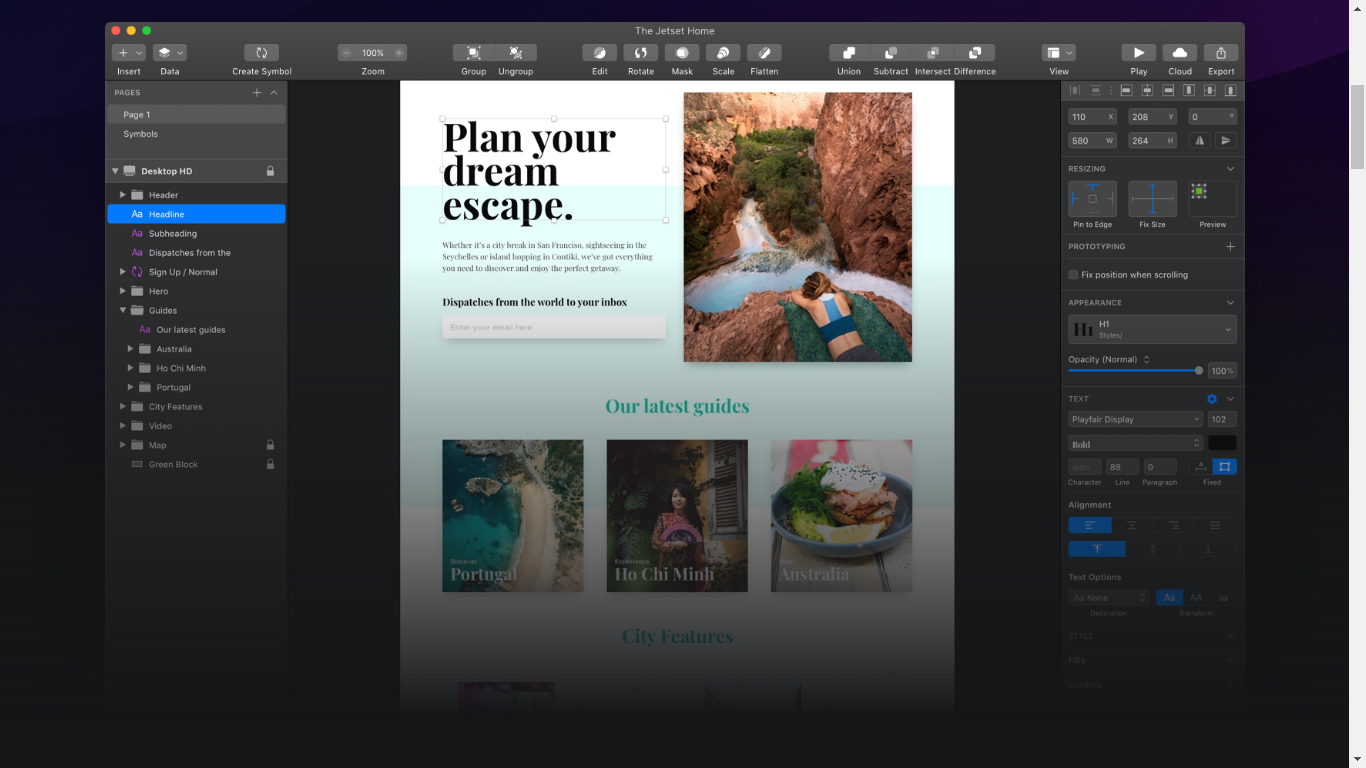 The main benefits of Sketch are its non-destructive image editing capability, exporting capabilities, grids and guides feature, symbols, collaboration tools, and reliable community support. Here are more details:
Non-destructive Image Modifications
Sketch lets users revert to the original data and even to the previous iteration when needed, giving them peace of mind and freedom to apply as many modifications as they want to an image knowing that they can still get the original data back when things go wrong.
Exporting Capabilities
Sketch lets users export presets and codes so they can further refine their creations. With this graphic design software, the capabilities and functions you can use are not restricted to what the platform only offers.
Grids and Guides
Sketch creators understand that artists and designers can be very particular when it comes to object alignment so they included grids and guides feature in the software. Therefore, users can move and place objects around with accuracy,
Symbols
Symbols are a feature that enables users to create customizable design elements such as avatars and icons and save them for future use. Because of this, the need to create these elements repeatedly is eliminated.
Collaboration Tools
Moreover, Sketch comes with Libraries where users can collaborate with their teammates as well as external colleagues. With this feature, you can share the symbols you created and use those which are uploaded by other users.
Reliable Community Support
Whenever you got a concern using the platform, you can simply post it on Sketch Cloud and they will provide immediate feedback. You do not need to worry about delayed support or deal with long emails anymore.