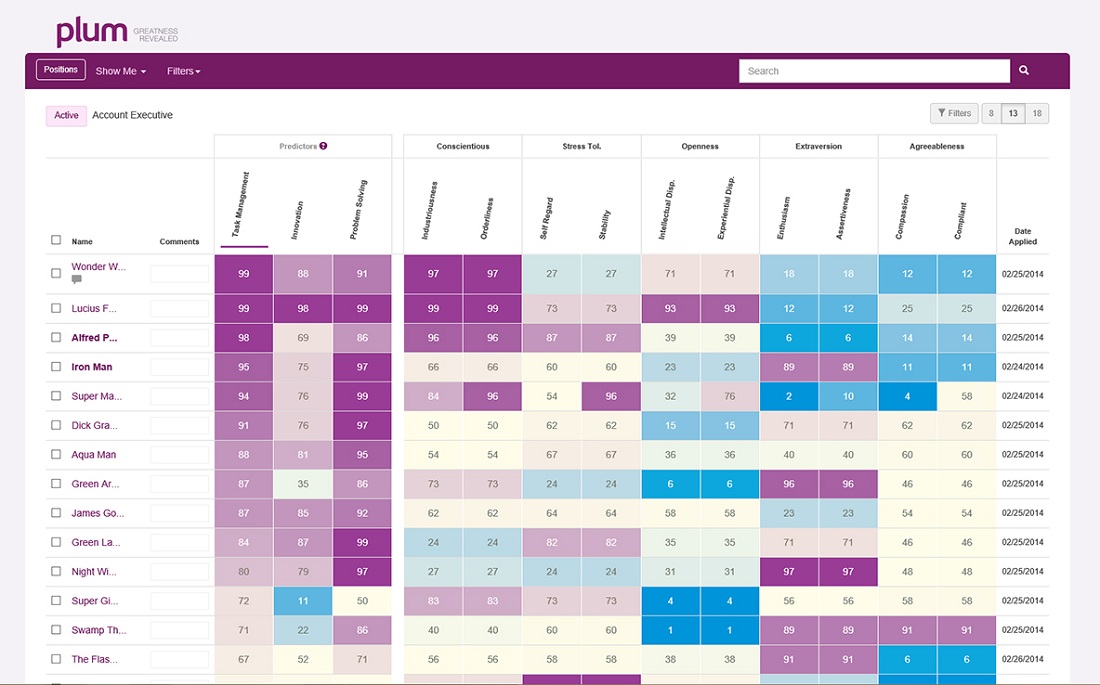 The main benefits of Plum are its pre-employment surveys that help hiring managers to make better hiring decisions and the reliable pre-assessment tests such as personal inventory tests and social intelligence tests. Here are more details:
Pre-employment Surveys for Better Hiring Decisions
Plum is designed based on the assumption that the ability of a candidate to perform a task well cannot be solely determined by factors commonly taken into consideration in a traditional hiring process such as professional experiences and formal education. Similarly, an applicant's resume does not tell everything about their behaviors and attitudes. The software intends to fill the gap that typically occurs in the traditional way of finding and screening applicants. Its screening questions are focused on determining candidates who are not only intelligent but also behavioral fit. With Plum, hiring managers will be armed with quantifiable and reliable data that they can use in identifying the candidate who suits the job best, hence reducing the chances of making biased decisions based on feelings or gut instincts.
Reliable Pre-assessment Tests
Plum's pre-assessment tests incorporate two types of intelligence as well as a full behavior spectrum. It claims that its pre-assessment examinations cannot be cheated. Generally, the platform helps eliminate the guessing game when it comes to finding the right candidate for a job and gives hiring managers actionable information that they can use in making objective hiring decisions.
Personal Inventory Tests
This test assesses applicants based on 10 significant character traits including politeness, industriousness, stability, orderliness, compassion, assertiveness, enthusiasm, openness, and more.
Social Intelligence Tests
This test determines how an applicant will react or handle a certain situation at work. Examinees are given different situations and are asked how they will respond. It gives hiring managers deeper insight into the characteristics of their prospect applicant and knows whether or not he or she fits the job.