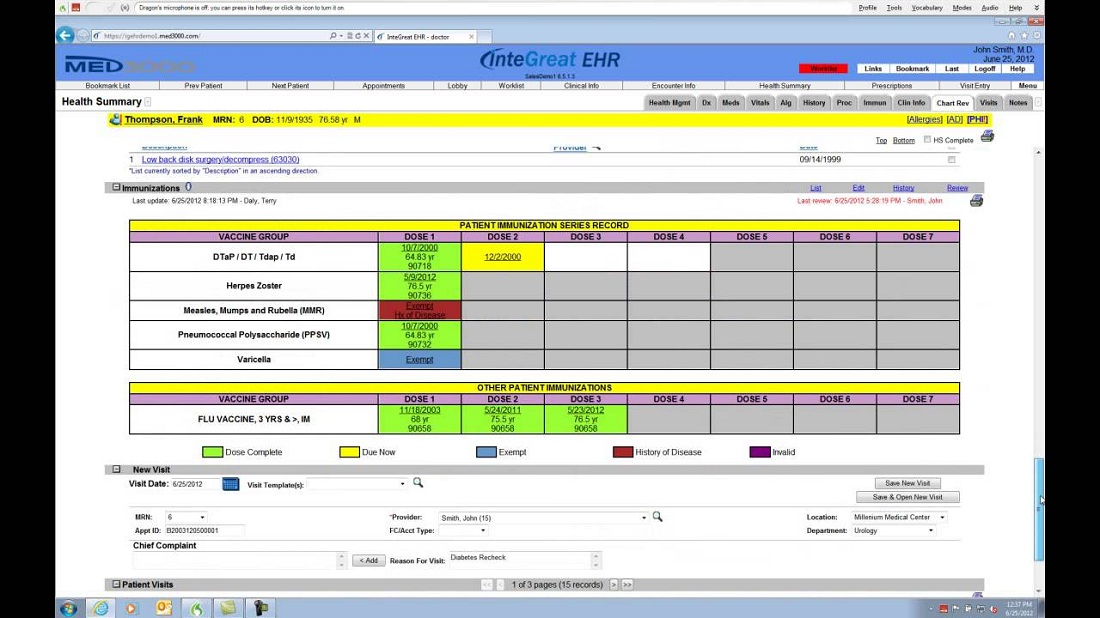 The benefits of InteGreat EHR are its wide range of patient management tools, improvement to the quality of healthcare services it brings, enhanced productivity, and a simpler way of coding and reporting processes. Here are more details:
Extensive Patient Management Features
InteGreat EHR helps health institutions in ensuring that they are able to maximize their capabilities by providing them with a comprehensive array of tools for patient management. These simplify the work processes, allowing the health workers to shift their focus on their patient care.
Improved Healthcare Services
Healthcare institutions can count on the system to enhance their service quality provided to patients. This is thanks to the platform's features, such as handwriting and gesture capture, that enable staff and physicians to quickly take note of relevant information such as observations and encounters. This results in an accelerated transfer of information to the other users which allows them to act immediately.
Increase in Productivity
The tools provided by the system can be accessed from the cloud which allows staff to do their tasks without requiring them to be on their desks. The flexibility of being able to file reports and chart patient encounters anytime is enjoyed by the users.
Simpler Process of Reporting and Coding
InteGreat EHR is equipped with reporting and coding tools that are capable of meeting the standards of state and federal reporting. With this, the accuracy and level of the data entered into the system are ensured. Moreover, the system also ascertains that their management tools are up-to-date thanks to the regular updates provided by the vendor.