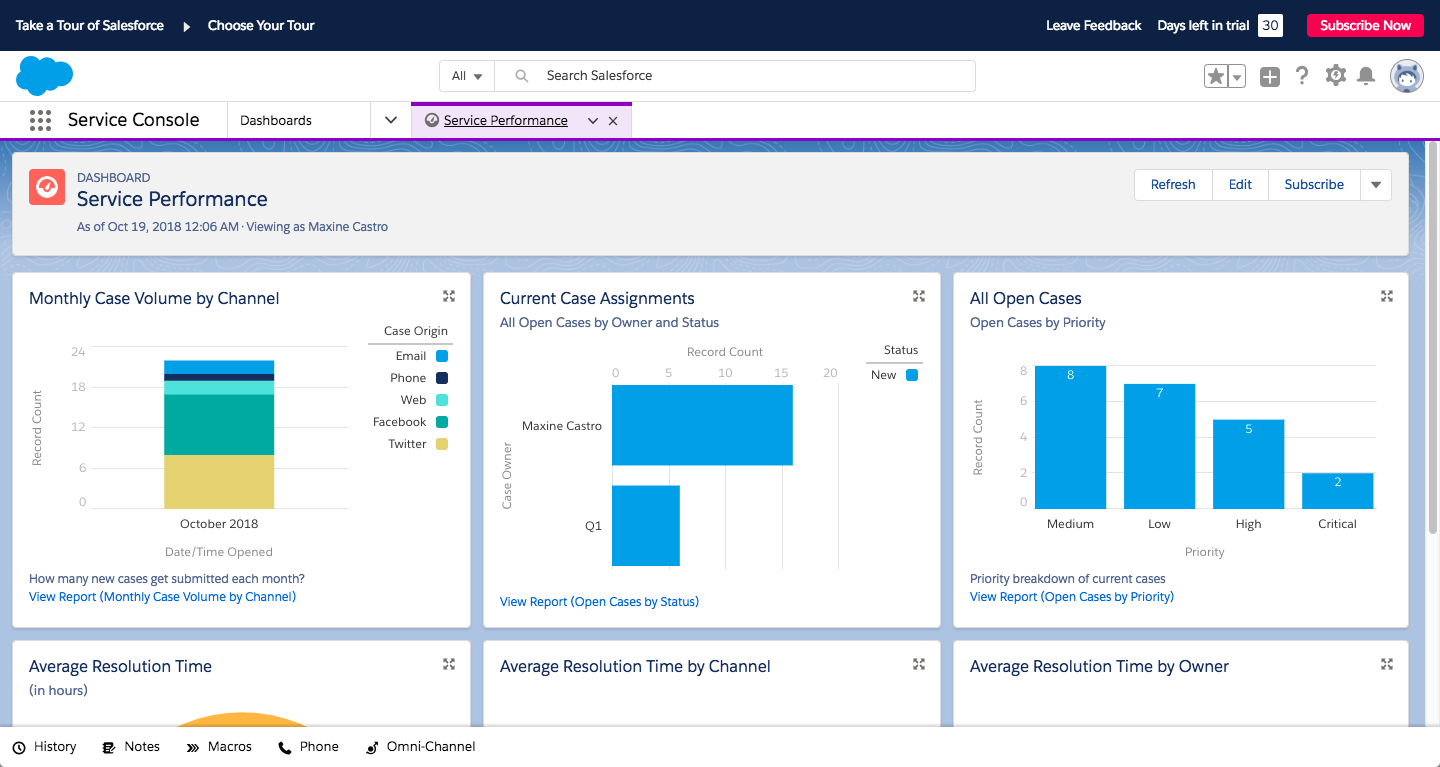 The main benefits of Salesforce Essentials are consistent experiences, powerful CRM integration, and customer self-service. Here are the main details:
Deliver consistent experiences
Brand consistency is paramount in helping businesses meet the demands of today's consumer. Delivering inconsistent experiences is a detriment to any business as it drives customers away.
Salesforce Essentials is designed with tools to enhance connectivity and cohesion across all touchpoints. The platform allows you to connect with customers and have real-time communication via the chat feature. Besides, Salesforce Essentials allows you to continue the conversation with the customer on the telephone.
Powerful CRM integration
In addition, Salesforce Essentials Service Cloud integrates seamlessly with the innovative Salesforce CRM solution. The powerful integration enables businesses to access robust features and functionality to streamline the deployment of the CRM-service setup. Implementing the CRM-service is easy thanks to the setup assistant, self-guided tutorials, and the set of out-of-the-box tools. Once the system is configured, it assists the sales teams in following up leads and identifying contacts to boost sales.
Customer self-service
Customer self-service is slowly becoming a norm in today's business world. Often, customers look for solutions to their problems without having to contact the customer support staff. For instance, customers feel comfortable searching for quick answers to product related questions on their own.
Salesforce Essentials is designed to enable customers in their quest to solve problems on their own. The solution's help desk module provides tools that enable you to create an easy-to-navigate customer support portal. The support portal contains vital information such as the FAQs, which provide quick and accurate answers to issues affecting your consumers.