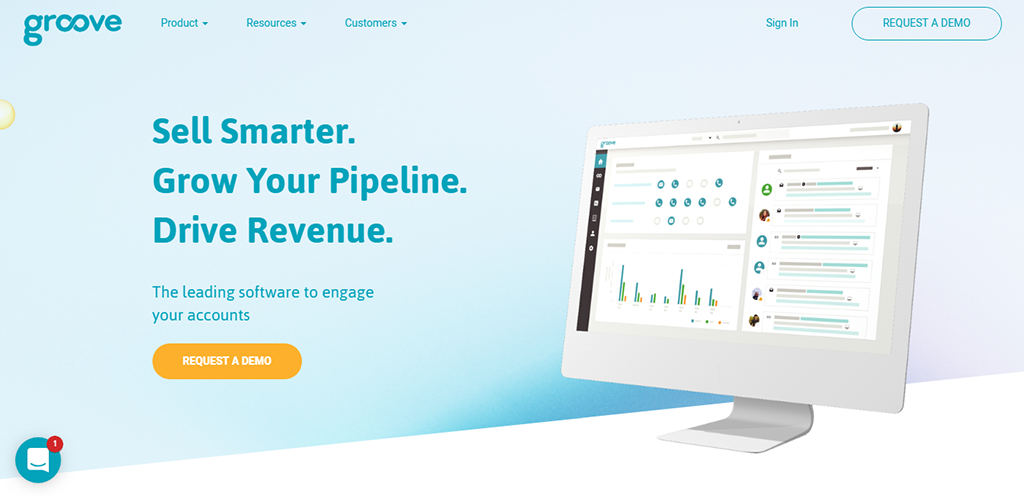 Groove is a reliable solution for sales teams. To get an overview of its benefits, here are some examples:
Engage accounts effectively
Groove has an account-based engagement data. This feature can help you approach accounts using an engagement history. You can also filter and conduct an advanced search on accounts for a more effective prioritization.
Create effective campaigns
Each Groove review you'll read will make you notice that the software's efficient campaign management is often mentioned because of its efficacy. It streamlines the creation of multi-step campaigns. You can see a high-level view of which campaigns are receiving engagements and responses so you can immediately follow up leads.
Generate valuable analytics
Various Groove reviews also show that users like how detailed its sales insights are. You can quickly see which initiatives are working or not to improve or replace them accordingly. If the results are positive, you can share them with the rest of the team.
Leverage automation
Groove empowers productivity by replacing manual data entry with automation. Connect Salesforce, Flow, and Gmail directly with Groove's Dialer. It also has deep integration with Salesforce to keep your accounts up-to-date by automatically syncing email – both outbound and inbound – and calendar records.