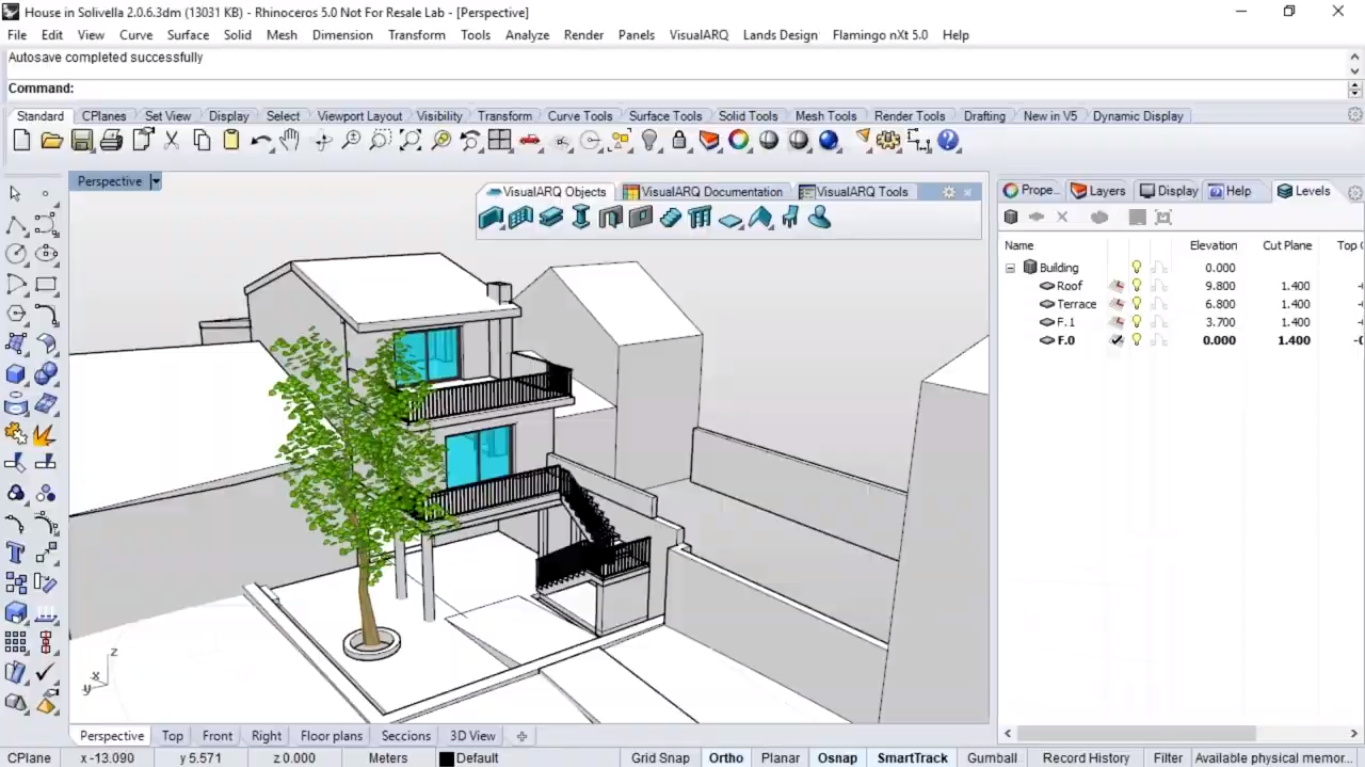 The main benefits of VisualARQ are its capability to render 3D models into 2D, user-friendly interface, architectural objects, different visualization choices, and collaborative interface.
2D Render
VisualARQ enables you to print 3D models in 2D. It builds the drawings in real time from all angles, thus giving you an accurate image that you can append to your presentations.
Architectural Objects Modelling
With VisualARQ, you have everything you need to build a detailed architectural design. That is because the software has walls, doors, stairs, and other elements as well as multiple styles. You can adjust their dimensions, too, to fit your design better.
Intuitive Interface
Though object handling can be complex, VisualARQ makes it less so, especially when it is combined with Rhino. They complement each other to give you the flexibility to create the design you envisioned.
Multiple Presentation Options
VisualARQ has multiple options for presenting your model. You can visualize them in standard, ghosted, artistic, or X-ray modes. Apart from these, a host of other options is available that can suit your requirements.
Collaboration
Architectural teams can work together seamlessly on the same platform with VisualARQ. The software is designed for interoperability to ensure smooth collaboration in-house and with external partners.